Join us in connecting with nature for 30 Days Wild!
Posted on: 30 May, 2022
Next month is 30 Days Wild – a month-long initiative run by the Wildlife Trusts to inspire us in the UK to reconnect with nature. Here, our sustainability education and engagement officer, Jessica Gordon-Calvert, explains the concept in more detail, shares what she and our head of facilities, Kathy Matthews, will be doing for it and invites all associated with UCEM to get involved…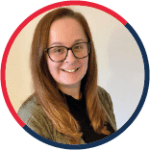 Jessica Gordon-Calvert
As spring turns into summer here in the UK, we enter the month of June and 30 Days Wild! For those of you aren't familiar with the term, 30 Days Wild is a month-long nature campaign hosted by the Wildlife Trusts. This offers a chance for us to connect with nature and 'be wild' every single day. Since its creation in 2015, the 30-day challenge has had many participants and this year will be no different.
The last few years have been challenging to say the least and 2022 has been no different. Nurturing our mental health and the planet around us has never been more important, and participating in 30 Days Wild provides us the perfect opportunity to get started. Whether you are an outdoorsy person or more of a blanket and a good book type, there's something for everyone in this challenge, so you can be as flexible and as creative as you want.
I've participated in 30 Days Wild for several years now (both personally and professionally) and it is genuinely one of my favourite environmental campaigns because it highlights the importance of nature and wellbeing. 30 days can sound quite overwhelming, but the important thing to remember is that we're not striving for perfection here; the campaign and activities within can be anything of your choosing! My random acts of wildness have always varied dependent on things like the weather, time availability and family commitments. One day, for example, I might go for a long walk at a local nature reserve and the next watch a David Attenborough programme.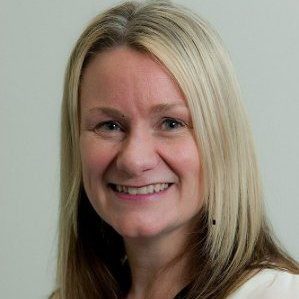 Kathy Matthews
Here's what Kathy had to say about her inaugural participation: "I'm excited to be taking part in my first ever 30 Days Wild. I've always supported World Environment Day by making a pledge to do something that makes a difference so this month-long campaign seemed perfect.
"I'm looking forward to combining my love of nature and desire to improve my wellbeing, be it taking time out to do a jigsaw or read a book or something more energetic and finally build my bee-friendly garden!"
We put the challenge to you, UCEM students, staff, alumni and our wider community, to join Kathy and I on this month-long nature challenge. Sign up to 30 Days Wild on its website or simply join in.
Be sure to tag us on our social media channels (Twitter, LinkedIn and Instagram) and use the hashtag #30DaysWild to share with our UCEM community. We'll also share pictures of our 'wild' actions throughout the month on this article so make sure you check back to see what we've been up to!
Here are some ideas from The Wildlife Trusts' to get you started!