Introducing… Our apprentice programme student representatives
Posted on: 11 February, 2022
At UCEM, we want all our students to feel happy and supported in their studies. To help with this aim, each programme has one (or more) student representatives – a person who is there to ensure that the student voice is fed back to UCEM staff members so we can ensure we are doing everything we can to make students' learning experience with us the best it can be.
This National Apprenticeship Week, we wanted to introduce you to some of our apprentice student representatives…
Andreea Plant – MSc Real Estate programme student representative (apprentice)
Hi, my name is Andreea Plant. I am an MSc Real Estate apprentice. The apprenticeship programme has offered me the opportunity to work towards obtaining my RICS chartership status. Being able to study whilst I work and continue my career progression was the deciding factor in applying for the apprenticeship. Having already completed a Bachelor's degree the conventional way, I can undoubtedly attest to the benefits of an apprenticeship and the additional advantages this method of studying offers.
One of the main reasons I became a programme student representative is because I like to engage with my fellow students and make a contribution.  I am a wife, mum of two, surveyor, ex-company director, a landlord and, now, an apprentice, so I hope that my varied experience makes me relatable and enables me to connect with a broader number of colleagues, tutors and faculty staff.
Approximately 10 years ago, I graduated from university, where I got my BSc in business management.  I remember how pleasant and friendly the student representatives were and how much I enjoyed my interactions with them. At the time, I did not contemplate being a student representative as I thought I lacked the confidence required. It turns out I was incorrect, as I have since been a member of working groups and committees, and have chaired numerous panels and delivered presentations at large Cabinet meetings as part of my work for a local authority.
I love to debate various matters and don't shy away from any subject. I will aim to encourage other students to get involved in the countless conversations happening around us.
I would consider myself successful in my role as a student representative if I can improve even one element of the student experience for both current and future students alike.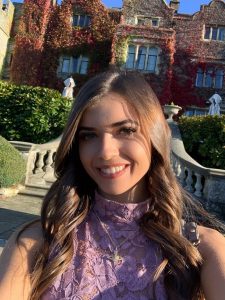 Meg Pankhurst – BSc (Hons) Building Surveying programme student representative (apprentice)
I have been a programme student representative for two years. I applied for the role to represent students studying with UCEM on issues of teaching, learning, and general support. Online learning can be highly challenging and it can be easy to feel disengaged as a result. I wanted to be in a position where I could bring positive change to my peers by listening, collating their views and representing them in student representative and programme leader meetings.
During my time as a student representative, UCEM has undergone a significant overhaul of its online teaching to improve its accessibility. The Transform Project [a project which enhanced programme delivery at UCEM] introduced several changes, including new programmes, revised module content and a new semester structure. As a student representative, I like to think that I have played an active role in projects like this, ensuring that they fulfil student needs. I would also like to think that I have acted as a friendly face to those struggling, as I have, throughout the COVID-19 pandemic, ensuring that everyone feels supported during a period of great uncertainty.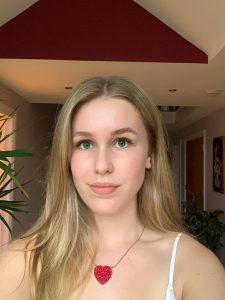 Lauren Healey – BSc (Hons) Construction Management programme student representative (apprentice) 
As programme student representative, I wanted to strengthen the bridge between students and staff at UCEM, which was one of the main reasons behind why I applied for the role. I feel that communication is so vital, especially in a university that operates fully online as this feasibly could reduce the number of opportunities for the student voice to be heard.
Since becoming a student representative, I have connected with many students on my programme to hear their genuine and honest feedback. It was important to me when I was relaying feedback to UCEM, that I was communicating not just the positive feedback, but also the criticisms as this is what really creates positive change. On a personal level, I have enjoyed getting to know people on my course which has been helpful for when I need some support with my own studies.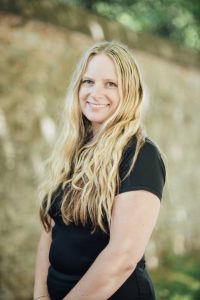 Kate Andrews – BSc (Hons) Building Control programme student representative (apprentice)
Hi, I'm Kate and I'm the student ambassador for the BSc (Hons) Building Control apprenticeship programme here at UCEM. I am an assistant building control surveyor for an approved inspector where I have been for nearly two years. Prior to that, I worked in a local authority, first in planning administration for 18 months, and then in building control for over 10 years, initially as technical support. I then worked as a technician until eventually starting to train part-time as a surveyor for the last two-and-a-half years. I love being a student ambassador as it allows me to connect with students from all over the world and support them through their studies.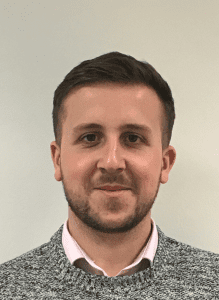 Joe Orrell – BSc (Hons) Building Surveying programme student representative (apprentice)  
I have recently taken on the role of programme student representative for the building surveying apprenticeship route as I would like those on the course to network with others on the same pathway. I am hoping that this will assist us all with the APC process and improve job prospects.
Thank you to all of our student representatives for the crucial work that you do. To find out more, take a look at our 'Students as partners' webpage.