In focus: Our nominees for the RICS Matrics Young Surveyor of the Year Awards 2020 – Kate Taylor
Posted on: 11 November, 2020
Three UCEM apprentices and three alumni have been nominated in various categories at this year's RICS Matrics Young Surveyor of the Year Awards.
In the lead-up to the Awards, we will be profiling each of our nominees. We have shared Apprentice of the Year nominees, Dan Nixon's and Thomas Scarlett's stories, and this week we share the thoughts of our alumna, Kate Taylor, who is nominated in the Mentor of the Year category…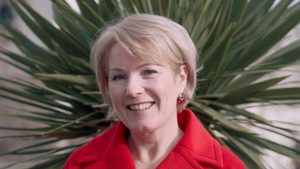 Kate Taylor – APC Training Consultant and RICS APC Faculty Lead Trainer at APC TaylorMade and RICS
Diploma in Estate Management (Valuation) alumna
Kate is an experienced RICS APC Assessor, APC auditor, RICS UK APC Appeal Panel and Chairperson with a passion for professional development. She has been involved with helping the RICS Education Standards Board to update the valuation, residential and commercial real estate pathways for 2018 and is now the lead RICS APC Trainer delivering APC Prep Days to hundreds of candidates every year.
Kate is also the lead RICS Valuation Tutor for the insitution's distance learning courses in valuation. She designs and delivers valuation online learning as well as tutoring candidates from all around the globe.
She was delighted to have recently been elected to the board of LionHeart as a trustee of the charity.
Kate worked as a valuer in the VOA for 25 years valuing property of every type for a range of purposes. During this time, she became a technical trainer and gained an additional professional qualification in learning and development with CIPD.
Kate was the VOA Graduate Manager for five years looking after the professional development needs of 100 Graduate Surveyors on valuation pathway. Under her leadership the VOA Graduate Scheme became one of the best performing in the UK with a very diverse graduate population. Kate is now the lead trainer in the RICS APC Faculty.
Kate is also the author of the Commercial and Residential Property Quick Start Revision Guides and the Estates Gazette 'Pathway to Success' APC series.
How did your nomination come about?
"I was nominated by a mentee from APC and also the Women in Surveying Network. It was a lovely surprise."
Why do you think you were recognised in this way?
"For one, the scale of my work – I have mentored a huge number of surveyors over the last 20 years.
"Secondly, I would say compassion – my mentor model is about building confidence and making candidates feel better so they don't hold themselves back. I think the current professional environment values a positive and compassionate approach."
How did you find studying with UCEM?
"It was a very long time ago (started 1988!), when assignments were still submitted via snail mail [materials sent by post]. I found the structured approach supported my development within the Valuation Office Agency and built confidence."
What would it mean to you to win the award?
"It would be the highlight of my career. I have forged my own path for many years and the recognition of my mentoring approach and results would mean the world to me. Just to be nominated within such a high performing field is a huge honour."
Best of luck, Kate! To find out more, head to the Awards webpage.