In focus: Our nominees for the RICS Matrics Young Surveyor of the Year Awards 2020 – Adam Wilton
Posted on: 25 November, 2020
Three UCEM apprentices and three alumni have been nominated in various categories at this year's RICS Matrics Young Surveyor of the Year Awards.
In the lead-up to the Awards, we will be profiling each of our nominees. After hearing from Dan Nixon, Thomas Scarlett, Kate Taylor, Matthew Stevens and Poppy Taylor, here are the thoughts of our final featured nominee, Adam Wilton…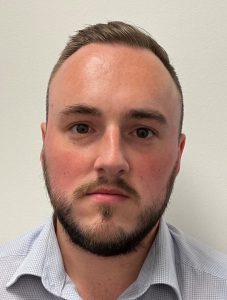 Building Surveying nominee
Adam Wilton – Building Surveyor at AECOM
BSc (Hons) Building Surveying alumnus
How did your nomination come about?
"I was nominated for the award by my line manager and RICS APC counsellor."
Why do you think you were recognised in this way?
"I think I was nominated for this award for my dedication to my work and commitment to my clients and colleagues. I always aim to go above and beyond with everything I do to deliver a high standard of service. I take great pride in what I do, and to get recognised in this way is a huge honour."
How did you find studying with UCEM?
"Having previously studied aeronautical engineering and decided to change career shortly after graduating, I found studying at UCEM very rewarding. I was able to work full-time alongside experienced surveyors learning practical surveying skills whilst undertaking my academic studies. The UCEM study materials were fantastic and the support from the tutors and student community made my time very enjoyable."
What would it mean to you to win the award?
"To win the award would be an incredible honour, however, just being shortlisted alongside some very well accomplished surveyors is a huge accomplishment for me. I feel like it validates all the hard work I have put into developing my career having decided to change in 2013."
Best of luck, Adam! To find out more, head to the Awards webpage.