In focus: Our Diversity Student Ambassador, Ranikque Hayden-Best
Posted on: 26 October, 2020
We recently appointed our first four Student Ambassadors representing the following areas: diversity, sustainability, disability and wellbeing, and student communities.
Our Student Ambassadors aim to inspire current and potential students at open events and webinars, and through networking. They also have a presence on social media and email communications where they answer questions about the student experience and give advice.
Over the next several weeks, we will be introducing you to our Student Ambassadors, starting with our Diversity Student Ambassador, Ranikque Hayden-Best…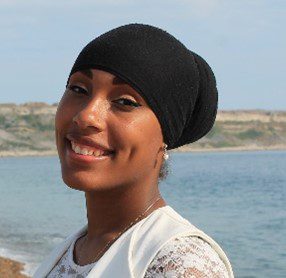 Career to date
When I first started studying with UCEM, I was a full-time nanny and childminder. Through hard work and determination, I was able to transfer over to the construction industry. I now work as a freelance Quantity Surveyor and estimator in London and across England. I have been a QS for two years now.
You can read more about my journey into the industry in this article I previously wrote for the UCEM website.
Diversity Student Ambassador role
I put myself forward for this position as I am passionate about equal opportunities no matter your gender, race, religion, sexuality, and so on. I believe it is necessary that both the curriculum and construction industry is diversified to support inclusion and diversity both at work and whilst studying. We need role models, mentors, and inspiration that we can look to in order to remain active and motivated whilst at work and studying for work.
Marking important dates in the calendar is important to me and I'm currently sharing inspiring stories for Black History Month.
Hopes for the role
My aim is to support, motivate and inspire us students to do our best today so we can be our best tomorrow.
As the Diversity Student Ambassador, I am passionate and dedicated to ensuring we have the best studying experience at UCEM, whilst feeling supported on our journey into the industry and at work.
It is important to me that we diversify our curriculum at UCEM with the aim to support diversifying the built environment. With this, I believe it is important that we have strong role models and examples to look to for motivation and support.
I endeavor to understand if students feel there is a gap in their studies and or workplaces and I am keen to explore ways to close this gap, whilst listening to students and providing the best support possible.
I aim to create a comfortable environment for students to openly connect, converse, and discuss ways I can best support you.
I am also keen to champion student success across UCEM platforms with the aim to motivate, inspire and positively push students to be their best and do their best. I take much pride in representing all students, especially those from ethnic and diverse backgrounds.
Studying with UCEM
I began my studies in 2017 with very little knowledge of the construction industry. I had been a Nanny for seven years prior to landing my first job as a Trainee QS. During the early stages of my studies, I found what some would call 'straightforward' to be the hardest, most complex aspects of the industry ever! I would say understanding the construction industry was like studying to understand and speak a whole new language!
I believe with online learning it's easy to sometimes feel like you are not part of an online student community. Although I feel like this has been one of the biggest challenges at times, I have found that the staff have always been super supportive and understanding to the best of their abilities. At times when I have struggled to find the support I felt I needed, the staff at UCEM have always gone above and beyond to help and ensure I received the guidance required to progress to the best of my ability.
One of my favourite things about studying online is being able to access the webinars after they have been recorded! That has been absolutely amazing – I have literally been able to take my studies on my travels and not fall behind!
Keep an eye out on our social channels for the full set of introductions from our Student Ambassadors and for other updates from our Ambassadors.