'Green' pastures new on the horizon for UCEM
Posted on: 9 September, 2016
University College of Estate Management officially unveils its new offices and receives BREEAM 'Excellent' certificate
Welcome to Horizons, one of the most sustainable premises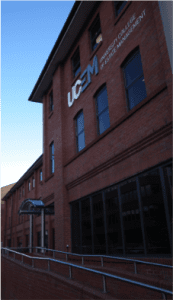 in the education sector – and our new home. Yesterday, Thursday 8th September, we proudly unveiled our new offices – in the heart of Reading town centre, a key milestone in our journey towards full independence.
We were also delighted to celebrate the news that the premises are now certified as 'Excellent' on the prestigious BREEAM rating scale. We were joined for this very exciting occasion by a whole host of esteemed guests, including the Mayor of Reading, BRE, CIOB and the Prince's Foundation – alongside friends and associates of the university college.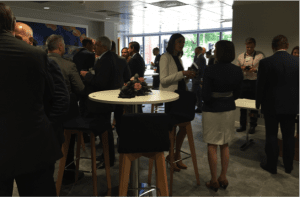 As the drinks were poured guests were given the opportunity to view the many sustainable features of our offices, before UCEM Principal Ashley Wheaton took to the floor with an inspiring welcome address. He commented, "Our move here is very exciting, and an important milestone for UCEM and its progression – this marks the final step on our journey to full independence."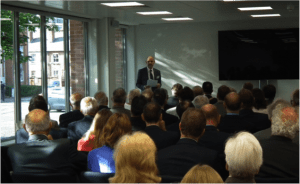 Ashley continued, "Sustainability is highly important to us – we serve the Built Environment industry as a university college – so we thought it was really important in refurbishing this 1980s building to make a strong statement about how it's possible to do that with sustainability right at the heart of your design. I fully believe that more and more buildings will pick up on not only the need to be sustainable, but actually that it is highly achievable and cost effective.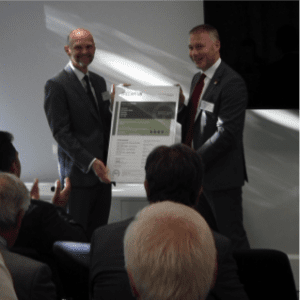 He concluded, "To be one of only two buildings with an 'Excellence' rating in the UK, for retrofit, is a phenomenal result. Well done to all involved, an amazing team effort."
The 'Excellent' rating certificate was then awarded to UCEM by Director of Sustainability at BRE, Martin Townsend – who congratulated us all on a building to be proud of. He remarked, "This is a really inspiring space, one that w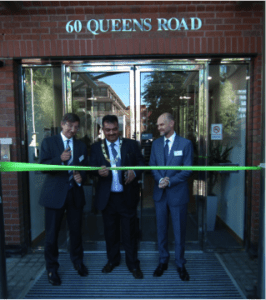 alks the talk and shows students what's possible. This sets the gauntlet down for the industry."
Martin's speech was soon followed by a few words from the Mayor of Reading. He welcomed us to the town centre – commenting on Reading now having two world-class universities – and said we should all look forward to a bright future for UCEM. The Mayor then cut the ribbon to officially open the offices – alongside Ashley Wheaton and our Chairman, John Gellatly – to a round of rapturous applause.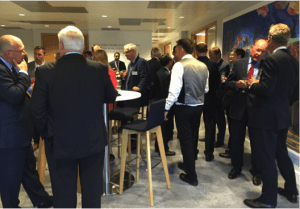 Celebrations then continued inside as the champagne was opened and refreshments were served – and our guests enjoyed the atmosphere and took in the new surroundings of UCEM.
A few final words from Ashley concluded the event, "We serve the Built Environment Industry as an institution of excellence so it was always important to make a strong statement about what can be done. We have achieved a lot in the last six months to refit and move into these fantastic premises. An amazing team effort and a phenomenal result. Well done all!"
We're very happy in our new home and look forward to a long and prosperous future at Horizons.