Four exciting infrastructure projects in the UK
Posted on: 13 July, 2022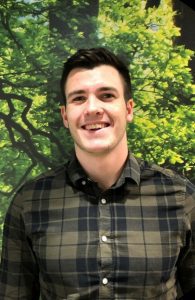 Guest article by UCEM Registry Officer, Paddy Mooty
Much excitement was generated by the opening of the Elizabeth line – Crossrail's new railway in London – in May. Whilst late, the project marked a rejuvenation of major infrastructure projects in the UK after stalling due to COVID-19 lockdowns in the past couple of years. Naturally, the next question is: what's next? This article casts its eye to the future and runs through four major projects, as well as assessing the situation of a possible two further significant infrastructure projects in the country…
Thames Tideway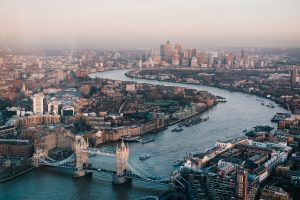 The River Thames
Water pollution in the River Thames has been an issue for a long time, with more than 2 billion litres of raw sewage being dumped in the river over two days alone in 2020. The Thames Tideway project aims to fix this issue by constructing a single 25km sewer running underneath the river across inner London that will capture and transport any raw sewage that is dumped.
Following its conception in 2001 and various consultations from 2010 to 2012, the project began construction in 2016 and finished tunnelling at the end of April this year, which was celebrated with a cello performance by musician Rob Lewis 70 metres underground in the tunnel. All works are expected to be completed by 2025, which will hopefully create a cleaner, healthier Thames for all.
Hinkley Point C, Somerset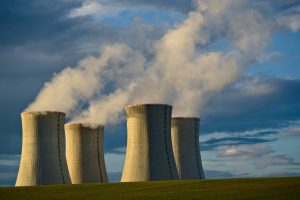 Image of a nuclear power plant
The first new nuclear power station to be built in the UK in more than 20 years, Hinkley Point C aims to provide low-carbon electricity for around six million homes. The project aims to reduce carbon emissions, with the electricity generated expected to compensate for 9 million tonnes of carbon dioxide emissions a year.
Beyond the anticipated positive environmental impacts, this project will create 25,000 employment opportunities, developing a sustainable regional supply chain, and create new training opportunities for apprentices.
Battersea Power Station redevelopment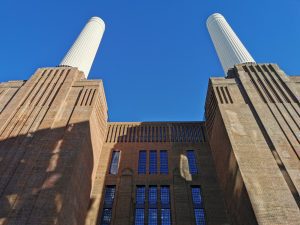 Battersea Power Station
From one power station to another, Battersea Power Station was decommissioned in 1983 and given a Grade II* listed building status, designating it a building that must be preserved. Redevelopment of Battersea Power Station began in July 2013, the aim being to transform the former industrial site into a bustling hub filled with homes, shops, offices, bars and restaurants.
The first section of the redevelopment – Circus West Village – was completed in 2017 and is now home to more than 1,800 residents and a variety of bars, restaurants and leisure facilities.
The second section to open – the Power Station itself – will certainly be an aesthetically unique portion of the redevelopment, housing hundreds of new shops in its historic turbine halls, as well as Apple's London campus, an events venue, a food hall and a glass chimney lift.
The third and final section, which will see the creation of a new high street known as The Electric Boulevard, will serve as the main gateway to the entire Battersea development area by connecting it with the Northern line extension station.
The redevelopment of one of Britain's most renowned power stations will not only make way for a variety of new job opportunities (from the construction stage to the jobs available afterwards) but will also result in the construction of a new tube station and the restoration of the Power Station itself.
Birmingham's Big City Plan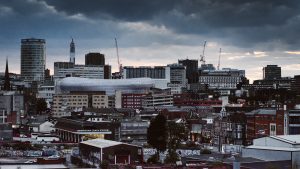 Birmingham
After being bombed during World War Two and rebuilt with cheaper materials, Birmingham has struggled with its 'concrete jungle' image for years, lacking a discernible identity and being in need of a regeneration for some time.
The Big City Plan, created in 2010, aims to transform the UK's largest city outside of London into a first-class city centre by 2030. This ongoing development project will see the creation of a well-connected city centre with more walking and cycling routes, new and improved public spaces, more than 5,000 new homes with new leisure and recreational facilities, more than 50,000 new job opportunities, and a new image with which to showcase itself to visitors.
A scheme potentially in the offing…
Stonehenge Tunnel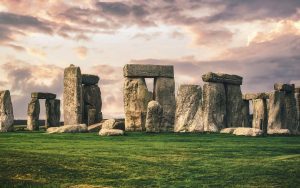 Stonehenge
An infrastructure project that has caused some contention is the Stonehenge Tunnel project, which aims to build a two-mile tunnel near the ancient monument in a bid to improve traffic flow and cut journey times along the A303 in Wiltshire.
Campaigners have protested the project, fearing that the work will have a detrimental impact on the wider Stonehenge World Heritage site as well as 'devastation on a major scale' to the landscape. Many, however, see it as a solution to the traffic that regularly comes to a standstill on the A303 as motorists queue up to visit the monument or even just slow down to observe it from afar, causing regular congestion despite it being the most direct route for motorists travelling between the South East and South West.
The scheme grounded to a halt when campaigners won a judicial review to overturn the decision to go ahead with the £1.7bn project in June 2021 but a fresh application is in the offing with a three-way joint venture in tow to resurrect the scheme.
Are you working on any of these projects? Or do you have any thoughts on these projects? If so, we would love to hear from you so we can share your experience and thoughts on the website. Email press@ucem.ac.uk and a member of our team will get back to you.