Five minutes with… Aled Williams
Posted on: 30 June, 2016
In the first of our 'Five minutes with…' blog series, we sat down with Aled Williams – UCEM Vice-Principal, Learning and Teaching – to get to know a bit more about his background, areas of expertise and his passions in and outside of the Built Environment.
Tell us a little bit about your background… and fields of expertise?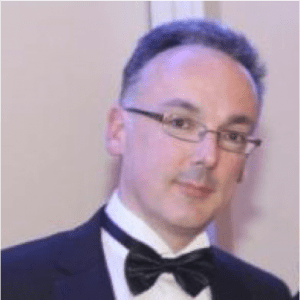 I've always worked in education, with a focus on learning and teaching enhancement in the Built Environment – mainly in leadership positions at various UK institutions, including University of Salford, Liverpool John Moores University and the Higher Education Academy (HEA). I've also been a senior (principal) lecturer, national discipline lead, and have spent time designing and delivering academic programmes – which led me to develop an award-winning MSc Construction Management.
I regularly get involved in industry 'thought leadership' within Higher Education and the Built Environment with the aim of influencing their educational policy. I created the Innovation in Built Environment (iBee) Conference which continues to run on an annual basis. I spend time speaking at a range of national events, chairing various committees such as CITB's Right Training Steering Group and have written a blog for the HEA – working at the interface of higher education and industry. My personal philosophy demonstrates that both the Built Environment industry and the Higher Education sector have something to contribute to the learning experience and each stands to gain from the contribution of the other. I would say a particular area of expertise is employer and student engagement so as to enhance the learner experience, as that is a big passion of mine.
What are your qualifications?
I originally studied BSc (Hons) Building Surveying and then furthered my education with an MSc in IT for Property & Construction, before achieving my teaching qualification – a PGCert in Learning & Teaching in Higher Education (PGCHE). I'm a Fellow of the Chartered Institute of Building (CIOB) and very proud to have been awarded a CIOB International Innovation & Research Award for a workplace based mentoring scheme.
Within your industry, what interests you the most?
I feel very strongly about driving forward new developments and innovation, both in Higher Education and the Built Environment. My passion also lies in getting people to connect, and so the strong community aspect of the Built Environment really appeals to me. My family background is in stonemasonry and farming; my father began his monumental stonemasonry career as an apprentice, which is why UCEM's apprenticeships are also an area of importance for me.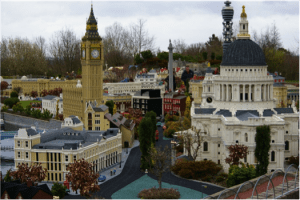 What else are you passionate about?
I like being authentic whether it's in my work or personal life – and the Built Environment seems to be part of my whole life. For example, I created all the plans for our house and discovered a disused WW11 air raid shelter underneath the foundations. And one of my favorite pastimes is accompanying my son to Lego Club – so he can't escape my passion for building and construction!
What are your goals for the future?
I will always strive to stretch the minds of our students so that they can deal confidently with uncertainty. Two favourite quotes of mine are, "Put the people first and everything else will fall into place" and – a famous film misquote – "Build it and they will come". I truly feel this is what we're doing right now at UCEM, and my goal is to continue it; for instance, we've currently got a new academic development plan in place. It's important to be continually innovating for tomorrow, and that's certainly my goal.
What advice do you have for students considering starting or furthering a career within the Built Environment?
The Built Environment is a fantastic industry with many amazing career prospects. And, in terms of income and prestige, it's comparable with professions like accountancy and law. I would urge more people to consider it. Higher Education within the Built Environment benefits the student, the industry and wider society – we're here to grow the industry and to grow diversity.
Keep an eye on our blog for more insights from staff members in the next edition of 'Five minutes with…' and make sure to stay in touch with us on Twitter, Facebook and LinkedIn.