Embedding sustainability within the curriculum
Posted on: 30 November, 2021
How exactly do you go about embedding sustainability across a university's curriculum? This is the question we posed to our associate dean, Cathy Higgs, and building surveying programme leader, James Ritson, and, here, they provide an insight into the process, and external and internal drivers of sustainability at UCEM…
External assessment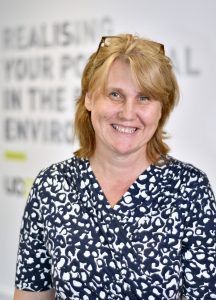 Cathy Higgs: Sustainability is an integral part of the curriculum. Our aim is that students are developing the knowledge and skills required of both current and future built environment professionals, and sustainability and the United Nations's sustainable development goals (SDGs) is a key factor within the sector. It's embedded in terms of programme content which is driven by the requirements of our accrediting bodies, including the RICS and CIOB. As part of our accreditation, we are required to map our provision demonstrating how sustainability is covered.
We use that as a framework; however, due to its importance, we go over and above in what we do. It's a core consideration in a professional's decision-making. It's embedded within our module assessments and students will be expected to consider sustainability impacts in their response to the coursework set.
James Ritson: We also are signed up to the National Union of Students's (NUS) Responsible Futures initiative. This is a voluntary accreditation mark which universities can gain through a successful student-led audit of its sustainability credentials and how they are embedded across the institution, which includes the curriculum.
As part of this, our curriculum is measured against the SDGs and the sustainability triple-bottom line – economic, environmental and cultural benchmarks. This approach is seen across the curriculum with resources on climate change, sustainability and human rights, to give a few examples.
Internal assessment
CH: In terms of enhancing how we embed sustainability, we get the academic team, learning and teaching enhancement team and online education technologists – all of whom are involved in creating students' learning resources – together for a 'Sustainability Communities of Practice (CoP)' meeting every semester. This enables us to reflect on how sustainability is being embedded across the curriculum, as well as creating an open forum to discuss what we can do to develop this further. We also hold CoP meetings for ethics, law and digital technologies to assess how each of these are being embedded across our programmes.
Sustainability in practice
JR: It's embedded in practice. We develop students to work and progress in practice, therefore, it's essential. In building control, you will not get funding without sustainability considerations. It's very hard to get project funding for something which is not green.
CH: Sustainability is embedded within the curriculum now in the same way that health and safety was in the past. Initially, it was dealt with as a separate subject but, over time, it became embedded and then commonplace in terms of content, much like practices in the sector.
JR: If you are a quantity surveyor, you have to assess the decisions you make terms of materials. You have to question: 'is it ethical?' This is part of what we do
At the last sustainability communities of practice meeting, we were looking at building information modelling (BIM) and embodied carbon measurements. In our teaching materials, we look at the difference between climate change and sustainability. Many of our tutors are practitioners so they bring that into their teaching, giving practical examples to students.
'It's all about creating a better world'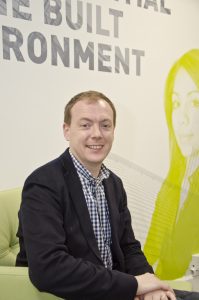 In addition to the semesterly meeting, we have a sustainability working group, which assesses sustainability across the organisation. We don't sit still. Only this month, we launched free, online courses – Energy and Carbon in the Built Environment and the Rapid Planning Toolkit – which are designed to boost built environment professionals' knowledge of sustainability in the workplace and local governments' ability to incorporate sustainability in rapidly growing cities and towns, respectively.
How we deliver our teaching – online – is inherently more sustainable than requiring students to commute to a particular place and means we can reach students across the world, equipping people with knowledge that can benefit local communities. This is reflected in course material which is global-oriented. It's important to not only know about how to warm up buildings, which is relevant for UK-based students, but to learn how to cool down buildings, which is more pressing for our students based in Hong Kong and other warmer countries.
Another driver of our activity is the fact that our Royal Patron is HRH The Prince of Wales, who is a huge advocate of sustainability.
UCEM is a future-looking university. It's impossible to be a sustainable university without looking to the future.
Ultimately, with sustainability, it's all about creating a better world. Ethics and sustainability are intertwined. You can't have one without the other. Sustainability, therefore, is hugely ingrained in our decision-making.
To learn more about sustainability at UCEM, head to our 'Sustainability' webpage.