COP26: The verdict
Posted on: 29 November, 2021
Did COP26 achieve all it set out to achieve or were the tangible actions needed to protect the planet from the effects of climate change somewhat lacking? You'd be hard pressed to give a definitive answer either way but we asked our experts for their conclusions on the event and grouped the responses into 'good' and 'bad' categories to ascertain the overall sentiment.
Read on for the results, what our experts felt was good and bad about COP26, their hopes from the event and what takeaways there were for the built environment sector…
Sentiment barometer
From the responses received, 18 points were positive – or 'good' – with 19 on the negative side of the spectrum ('bad'), thus leading to a very slight majority (51%) leaning towards COP26 not being the harbinger of change desired.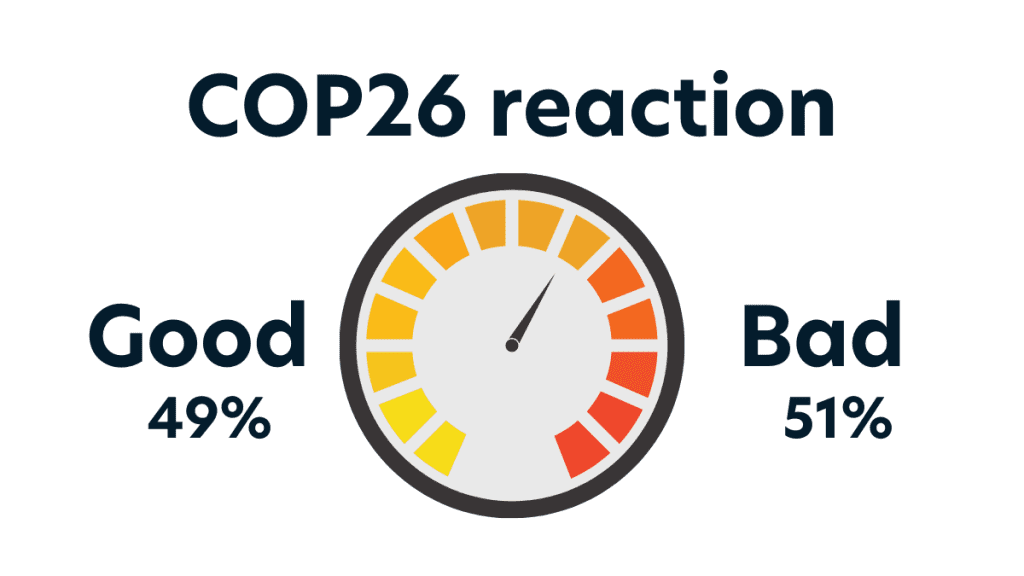 [yop_poll id="8″]
Good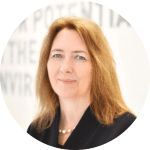 Amanda Clack (UCEM Chair of the Board of Trustees):
– Getting 197 countries signed up was a major milestone of COP26
– Tangible action on limiting fossil fuels was a positive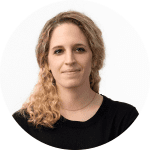 Mina Hasman (Skidmore, Owings & Merrill Senior Associate Principal (Sustainability Lead)):
– I feel hopeful that the businesses and finance sector are applying pressure to get sustainable solutions delivered at scale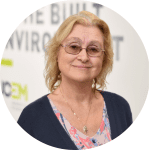 Janet Hontoir (UCEM Tutor):
– It was good that COP26 took place at all with 197 countries attending, demonstrating that the majority of the world's countries have woken up to the fact that there is an emergency and action needs to be taken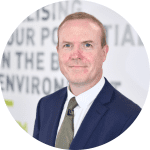 David Hourihan (UCEM MSc Real Estate Programme Leader):
– Good commitments were made – for example, reducing methane emissions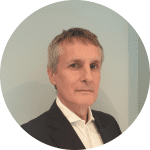 Jim Kerr (UCEM Director of Finance):
– It was a diplomatic success, with the US being back on board a positive
– It appears more likely that climate justice for vulnerable countries may actually be fully funded at last
– This was the first COP to mention coal and fossil fuel subsides in a deal
– More than 20 governments and financial institutions agreed to stop funding new overseas fossil fuel projects with public money by the end of 2022, including the UK
– The Beyond Oil and Gas Alliance was launched. Members have to set an end date for oil and gas production within their own borders and align with the Paris Agreement goals. Members include Denmark, Costa Rica, Sweden, France, Greenland, Quebec, California, New Zealand and Portugal
– There is a fast-growing groundswell of public opinion that hopefully will force much more action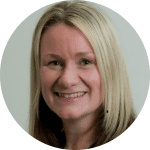 Kathy Matthews (UCEM Head of Facilities Management):
– There is far greater consensus between world leaders about the situation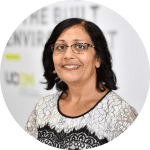 Dr Renuka Thakore (UCEM Research Officer):
– The European Commission supported the consensus reached by more than 190 countries to complete the Paris Agreement 'rulebook'
– It kept the Paris targets alive, giving us a chance of limiting global warming to 1.5°C
– Countries engaging with the Race to Zero and Race to Resilience campaigns
– The net-zero commitment from India
– It inspired a climate agreement between the USA and China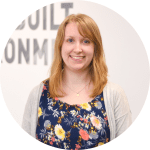 Louise Walters (UCEM Learning Designer):
– It was brilliant to see so many people talking about COP26. Many people previously unaware of the impacts on climate change were exposed to the realities, helped by media exposure. COP26 was everywhere you looked which pushed the topic to the forefront of people's minds.
Bad
Craig Bennett (The Wildlife Trusts Chief Executive Officer):
– We've seen some baby steps forward, when giant leaps were needed. Further analysis from The Wildlife Trusts is available in our online press release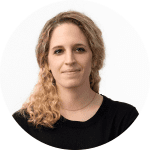 Mina Hasman (Skidmore, Owings & Merrill Senior Associate Principal (Sustainability Lead)):
– I feel disappointed that the consensus was not reached to phase out fossil fuels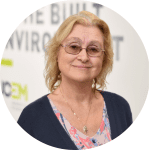 Janet Hontoir (UCEM Tutor):
– The countries don't like what they have to do because their short-term objectives are still stronger than their long-term ones. The stress on adaptation measures was a recognition of this
– My overall conclusion was that truly effective action won't be taken until severe climate events become the norm. At this point, it will be too late and the inhabitants of the planet (not the planet itself) will have to face the consequences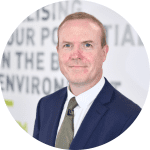 David Hourihan (UCEM MSc Real Estate Programme Leader):
– A lot more needs to be done if we are to stay within the 1.5°C global warming limit
– More pushing is needed for wealthier countries to stick to their commitments to provide climate finance to developing countries and other industrialised countries to reduce their dependence on fossil fuels sooner than currently suggested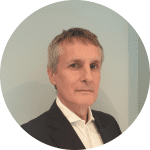 Jim Kerr (UCEM Director of Finance):
– Climate justice is not yet fully funded
– The UK refused to join the Beyond Oil and Gas Alliance which aims to set an end date for oil and gas production within their own borders and align with the Paris Agreement goals
– Not all countries engaged with the aims of COP26, Russia being one notable example
– We seem to be being asked to take most of what was agreed on trust. For example: does anyone think that Australia and Saudi Arabia are going to be net zero by 2050 just because they say that they will?
– How can we ensure that countries stick to their commitments?
– What has been agreed and committed to is still projected to increase global warming by over 2°C, never mind the 1.5°C pledged in Paris six years ago
– Offsetting is just an illusion – there is so much greenwashing going on
– Deforestation continues, especially in the Amazon region, largely driven by meat and dairy consumption. Although 100 governments promised to end it and protect indigenous rights, it is not binding, there are no firm polices, there is a lack of funding and it allows another 10 years of deforestation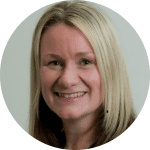 Kathy Matthews (UCEM Head of Facilities Management):
– Despite the greater consensus between world leaders, the corresponding actions didn't go far enough
– The dilution of the final agreement to reduce, rather than stop using, fossil fuels was disappointing
– Missing the pledge to stick within the 1.5°C global warming limit was also disappointing
– The agreements don't reflect the urgency of the climate crisis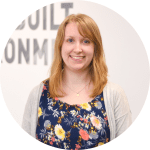 Louise Walters (UCEM Learning Designer):
– I was disappointed by the final agreement and the plan to phase down – not phase out – coal
Hopes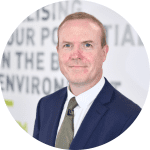 David Hourihan:
– I look forward to COP27 in Egypt next year, where I am sure more progress can be made to build on what was achieved this year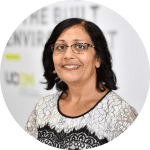 Dr Renuka Thakore:
– The most critical responsibility is on the local governments and local communities. It is crucial to build resilient and capacities at the local level and bring different capabilities together. Local governments are on the frontlines of the climate emergency, and the bold actions of local authorities, communities and individuals are needed.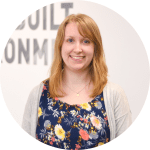 Louise Walters:
– I hope the conversations had during COP26 convert into action
COP26 and the built environment – talking point from our director of finance operations, Jim Kerr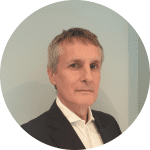 Why are we still building houses that immediately need to be retrofitted so that they are properly insulated and don't rely on fossil fuels for heating? This includes houses built without solar panels or air/heat pumps.
COP26 and the built environment – reflection from our Chair of the Board of Trustees, Amanda Clack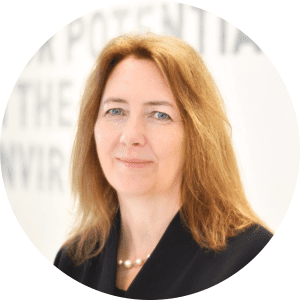 The final week of COP26 saw the last day focus on our sector with its 'Cities, Regions and the Built Environment' theme which was all about advancing action in the places we live, from communities, through to cities and regions.
The built environment covers a diverse range of buildings from listed historic, through to the latest in new build. Getting a baseline needs to take account of the fact that whilst newly constructed buildings are inevitably easier to make more energy efficient, the focus must be on decarbonising the existing stock given 80% of our building requirements for 2050 are already built.
In design and construction, we need to consider not only carbon emissions, but embodied carbon. According to the UK Green Building Council (UKGBC), the built environment contributes around 40% of the UK's total carbon footprint with almost half of this coming from energy used in buildings and infrastructure that has nothing to do with their functional operation. Opinion varies over the built environment industry's responsibility to address this energy 'in use'. So even getting the baseline right is not straightforward.
Green finance has taken centre stage, offering a transition to a low carbon economy but needs to become the norm. With green bonds being oversubscribed, there is a real appetite for sustainable finance. If this is the case, the drive will push the boundaries into our assets, so that what gets measured gets done and is clearly valued.
It seems the real estate industry now has clarity on the problem. Investors and occupiers are clear that there is added value in sustainability in real estate, plus we now understand what we need to do – so the action has to be around delivering and driving the change using technology and data to help drive efficiencies to use less carbon. What is also clear is it's not a one-size-fits-all solution and will be driven by the investment coming in to real estate, coupled with the increasing demands of occupiers.
COP26 has invariably provided a real focal point this month, but what is key now is that we don't lose the momentum and build out to reflect the challenging realities and need for action now to avoid stranded future assets and funds. We have the baseline, sustainability has value, but it's now time to act.
The potential for our students' careers is huge, and their ability to make a tangible difference for the next generation through their work is changing the way we think about the built environment, whether it is driving towards achieving net zero, considering embedded carbon, delivering EV charging and green energy, changing to modern methods of construction, or our use of technologies to monitor, inform and change behaviours.
Wherever the future takes us, it will certainly be greener – and it needs to be!