A case study: Accelerating my career towards a Chartership in Quantity Surveying – Beth Lord, Surveying Technician Apprentice at Arcardis UK
Posted on: 30 March, 2017
At UCEM our apprenticeship delivery model enables the best of both words; the ability to study at a time and pace that works for our students, alongside the opportunity to gain valuable workplace experience with a leading industry organisation.
In today's blog, we speak to our student Beth Lord from Arcardis UK, who is currently studying for her Level 3 Surveying Technician Diploma. Beth shares with us why she chose an apprenticeship with UCEM and how this is fueling her long-term career ambitions.
Beth's story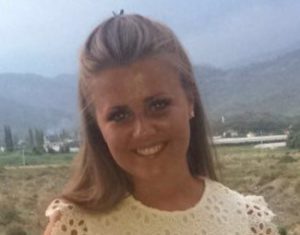 It was my Dad who first brought the Built Environment to my attention. His career in the construction industry was a much discussed topic at the dinner table and so I guess in some respects I can thank him for where I am today! I was later given the opportunity to earn work experience in Quantity Surveying whilst at college, which was enough to secure my interest in the sector and kick start my career ambitions.
I'm currently studying my Level 3 Surveying Technician Diploma, whilst working in Corporate Real Estate at Arcadis, UK. No two days are the same. Alongside studying, my week is generally split between project management and quantity surveying tasks which keeps things interesting and varied. I've recently been given more responsibility at work which has been fantastic, but I need to make sure I use my time management and organisation skills to ensure I know what I need to deliver and when!
Balancing work and study can be quite challenging, but it's all about organising your time properly, and making sure you have the capacity to take on and balance different tasks. With UCEM I can access the majority of my programme material online, which has meant I can be more flexible with where and how I learn.
My study material is also very structured which provides consistency, and it is clear from the start of each task what is expected of me. In written assignments and workshops I receive detailed feedback on how to develop my work further next time which keeps me on my toes and ensures I am constantly being challenged. The material used is fantastic as I can easily relate it back to my role and vice versa.
Arcadis have been incredibly supportive of my studying, ensuring that my time to study is just as important as my time at work which has been fantastic. I've also been given some great opportunities so far. I'm involved in all different aspects of the business, whether I'm producing documents for projects, communicating with clients and keeping records up to date or becoming more involved in the cost planning side of things. It's great to take on so many opportunities and to be trusted and seen as responsible, all whilst getting things done.
As an apprentice, I have the best of both worlds. I can work on my study goals alongside my career goals and gain valuable workplace experience and contacts along the way. I'm really enjoying learning something new and becoming more involved in the Arcadis team. I feel like I've found my feet now and whilst I'm a few years away yet, I look forward to finally putting it all into practice, and becoming chartered in Quantity Surveying.
For more information on how UCEM can support your business in the hire and development of apprentices, click here, or find out more about a career with Arcadis and click here.