Careers advice for aspiring built environment professionals
Posted on: 10 March, 2022
It's National Careers Week this week so we thought it would make sense to offer some careers advice for aspiring built environment professionals, and who better to provide it than our Associate Fellows!
Associate Fellowships are given to recent graduates who have made a positive impact in the built environment early in their careers.
Our Associate Fellows, therefore, are in an optimum position to offer careers advice.
Answering our questions are Lucy Winzer, Pret a Manger head of estates and acquisitions, who studied on our BSc Estate Management programme, Nathan Jarman, a director at Turner & Townsend who gained a Postgraduate Diploma in Surveying with us, and Sara Kelleher, a senior surveyor at CBRE who studied on our BSc (Hons) Real Estate Management programme.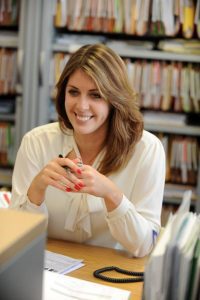 Lucy Winzer
What's so great about working in the built environment?
Lucy: It's a rare privilege to work in an industry where at every level in every job, you are, in some way, shaping our world for the future. From town masterplans, to estimating quantities and valuing buildings, to surveying land for redevelopment, there is such an eclectic mix of jobs to suit the skills, aptitude and needs of anyone, making it an inclusive career opportunity for everyone.
What is the best thing about working in the built environment?
Lucy: The variety. Quite literally, every day is different. When I first started as a trainee surveyor, I would be out of the office inspecting a marina on a Monday and in the office writing up the report on a Tuesday.
Now, any day might see me in a far flung high street watching how potential customers shop, advising the team on acceptable lease terms, reporting to the Board on our asset management strategy or negotiating with an agent on a rent review.
Such variety is one of the factors which I think has furthered the sector's inclusive reach. As a young female from a less affluent background, I was fortunate to be given the opportunity to start my career as a commercial practice surveyor via the Chartered Surveyors Training Trust (CSTT) apprenticeship scheme.
It's an honour to work among so many of my peers who are typically underrepresented in other industries. The built environment is truly a flag bearer for inclusive working and fantastic opportunities for all.
Learn more: Built environment careers – top trends driving the sector during uncertain times
What advice would you give to someone about choosing the right career path for them?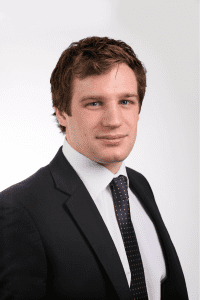 Nathan Jarman
Nathan: You are working for a good proportion of your lifetime. Pick something where you can make a real difference and impact – this can be across people, the industry or the world in general!
Sara: The built environment has so many different paths, so many different disciplines.  When I first started, I specialised in shopping centre management, and I really enjoyed it.
I was then asked to work in a role specifically dealing with industrial and other business space. I gave it a go and really enjoyed it. It was a lot more hands-on and meant I met lots of different people, including small business owners.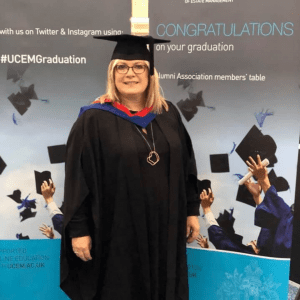 Sara Kelleher
I am now back dealing with shopping centres, however, what I learnt in working in a different area has now served me really well. My advice would be: don't turn down offers if they are out of your comfort zone as you can learn so much from working with different people and on different projects
Lucy: Follow your passion. That extra little thing that lights up your eyes is what will give you the edge in an interview, means you push that bit further for the right solution to a problem and look forward to every Monday.
Property was my first love, food and sustainability my second. I'm very fortunate to have been able to combine them both to have a happy and fulfilled career at Pret.