A Case Study: Working towards Chartered status through a Level 6 Apprenticeship – Jessica Austen, Apprentice Surveyor
Posted on: 15 March, 2016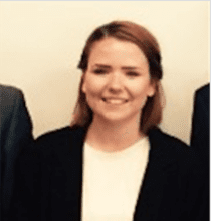 We are extremely passionate about unlocking people's potential in the Built Environment and with this, developing talent for businesses across the world. We're proud to be involved in the delivery of the new Trailblazer Apprenticeships, in collaboration with Chartered Surveyors Training Trust (CSTT), developing and delivering Surveying Technician and Chartered Surveyor apprenticeships.
In this blog Jessica Austen, Apprentice Surveyor at CBRE Ltd, provides a detailed account of her experience of studying a Chartered Surveyor level apprenticeship with UCEM and working at CBRE.
Jessica's story
I attended the University of Reading's Pathways to Property Summer School in the summer of 2014. This gave me the opportunity to learn about a degree in real estate and it really opened my eyes to the different types of properties a surveyor could be involved in.
It was from attending this Summer School that I was introduced to CBRE through conducting work experience in the Residential department. This really was an amazing opportunity that made me realise not only how much I wanted to work for CBRE but how much I was overwhelmed by the amazing career prospects in the property industry.
I was on the 35th floor of the South Bank Tower where I looked over London – I knew I wanted to be a surveyor for the rest of my life.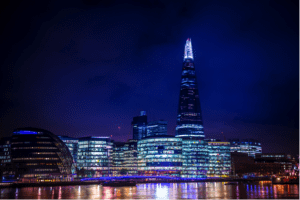 It was from here that I joined the CBRE Apprenticeship Scheme, and in turn where I was introduced to UCEM. Joining the Apprenticeship Scheme has allowed me to study whilst I work, and have my degree sponsored by CBRE. I have the opportunity to rotate around the business whilst working towards my degree and APC. Meaning that after four years I will be fully qualified as a Chartered Surveyor and have four years work experience, with an invaluable amount of contacts all at the age of 22.
I am currently in my first year of studies, and have just finished my first two modules (Legal Studies and People and Organisational Management). UCEM has been so supportive since the start, especially with the extra support from Richard Sykes who is our CSTT Level 6 Apprenticeships tutor. I have had good face-to-face time with Richard, who conducted a revision session for us before my exam last month. I also met Ashley Wheaton (UCEM Principal) for lunch in January, where I had the chance to give him feedback on my studies and to have a general catch up. This was a fantastic opportunity and I thoroughly enjoyed this.
Studying with UCEM assists my role by giving me the basic knowledge essential to becoming a surveyor. Having a credible degree behind me is something I regard very highly and it is undeniably going to assist in every different future role I may have at CBRE.
Considering the fact that apprenticeships are still facing massive stigmatism, it is important to me that as an apprentice myself I try and do everything I can to raise awareness of how fantastic they are, especially those in the property industry. I have recently been selected to be part of the RICS team for the Brathay Apprentice Challenge. This is a national incentive across all industries and sectors to raise awareness of apprenticeships. The whole ethos of this challenge is something very important to me outside of my work related to the Built Environment.
Coming from someone who has come straight from A-Levels into full-time work, choosing an Apprenticeship Scheme was the best thing I could have ever done. I was given a place at the University of Reading to study Real Estate, and had the choice of going to university the traditional way or starting full-time work and studying at the same time. I think it is safe to say that I do not regret my decision one bit, and for anyone who may be in the same position as me or is considering an Apprenticeship Scheme I would say go for it – you have nothing to lose!
Kimberley Henry, Next Generation Recruitment and Development Advisor at CBRE also spoke about her experience with UCEM and the Apprenticeship Scheme:
"UCEM is a great supporter of the Level 6 Apprenticeship, their support is paramount to the success of the implementation of the Level 6 Apprenticeship degrees. This is a new route into an industry and is proving to be a great promotion for apprenticeships.
The result in just a few months, Jessica is already successfully operating in a substantial role and the business has been incredibly impressed by her capabilities. The apprentices have been overwhelmed with support from UCEM employees at all levels offering time and knowledge to help them develop, which is not your average distant learning provider."
If you would like to know more on these apprenticeships and what's involved in employing an apprentice you can find out more here.