A case study: Realising my potential in the Built Environment
Posted on: 3 December, 2015
Michael Hardman, Senior Procurement Manager
Michael Hardman, a former student of ours, studied BSc (Hons) Quantity Surveying and is now Senior Procurement Manager at HB Reavis Real Estate – one of Central Europe's leading commercial property groups.
From family roots to his education with UCEM, Michael talks about his experience of studying, working full time, and realising his potential within the Built Environment.
Michael's story
"For me, I had always had an interest in working in the construction industry as my father worked for John Laing Construction for over 18 years. To be able to study and build on my experience and knowledge whilst working was of huge appeal to me. Within a few years, at the age of 21, I started to earn a good wage and this gave me the motivation to further my career.
At the time, I was a Mechanical and Electrical (M&E) Quantity Surveyor at a national contractor. I knew this was the career for me; however, I wanted to push myself further. I chose to study the BSc in Quantity Surveying and do this whilst working full-time and earning a wage.
Studying with UCEM provided me with a fantastic platform to excel from. It gave me the knowledge required, and enabled me to gain the skills I needed to become a Chartered Quantity Surveyor. The course structure helped instil self-discipline to study and achieve my goals, both inside and outside of work. Studying whilst working is extremely rewarding; I had the advantage of supplementing my learnings with on-the-job experience, relevant to my studies, and all the while earning.
The opportunities in the Built Environment are endless; if you have the focus and appetite to work hard, you'll be rewarded. This is exactly what I concentrated on whilst studying – realising my potential in the industry meant setting myself targets every year on what I wanted to achieve and how I would get there through skills and education".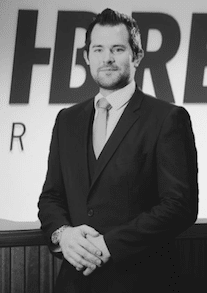 Michael now works client side for a European Commercial Real Estate Developer in London. Responsible for the cost, commercial and procurement management of engineering services throughout the UK, Michael is an influential member of a growing UK team.
"There is currently a lot of focus on the construction industry within the UK. Sustainability and climate change are major agenda items and the industry is increasingly looking to technology, innovation, and different skills to help achieve its aims for the future.
I was fortunate to have some great mentors throughout my career growth. If you show your potential and a good work ethic, fellow professionals will push and support you in getting to where you want to be. The only way is up and I'm so grateful to be where I am today".
For more student case studies, you can follow the UCEM blog and keep updated with all our news across Twitter, Facebook and LinkedIn.
You may also be interested in:
A case study: Building a career in the Built Environment – Steve Simms, Surveyor and Valuer