5 reasons to launch a company apprenticeship scheme
Posted on: 6 February, 2023
Apprenticeships have become an increasingly popular way for employers to train and upskill their workforce.
---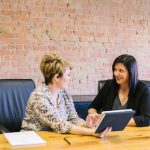 The apprenticeship levy, introduced in 2017, requires organisations with an annual pay bill of over £3 million to contribute 0.5% to the apprenticeship service account. The aggregate funds are available to all employers who want to enrol employees in apprenticeships, even if they haven't contributed to the fund. This is great news for smaller organisations who see the value that apprenticeships can bring, and want to introduce their own apprenticeship scheme.
In this article, we'll look at the five main reasons why companies choose to launch an apprenticeship scheme:
1. To diversify the talent pipeline
In the words of Frankie Andrews, from CBRE, one of the employers we work with: "If you're only recruiting people from the same schools, or who look the same, then you're doing something wrong in my eyes. Apprentices are a great way of building that diversity pipeline."
Launching an apprenticeship scheme allows employers to recruit from a more diverse talent pool, and build a more inclusive workforce. Apprenticeships give opportunities to people from different backgrounds, and with different skills and learning styles, all of which can make a huge contribution to an organisation.
2. Create loyal employees
Apprentices tend to be very motivated and loyal employees, because they recognise the opportunity that has been given to them to upskill and accelerate their career progression.
The opportunity to learn and grow in their roles usually leads apprentices to be highly engaged employees with strong levels of job satisfaction. This, in turn, helps reduce staff turnover and recruitment costs.
3. Increase expertise
Apprenticeships can be a great way to expand the amount of knowledge and the level of expertise within an organisation.
If there are skills gaps, apprenticeships can help close them: 86% of employers said apprenticeships helped them develop skills relevant to their organisation. Apprenticeships can also support the development of employees who have the potential to progress into more senior roles.
By strengthening the internal talent pool, the need for cost-intensive external recruitment can be reduced.
4. Introduce fresh perspectives
New ideas are vital for any organisation, but perhaps especially within the built environment, which is rapidly changing. Apprentices – especially younger ones – can find it easier to adopt new technology than more experienced employees.
They also bring a fresh perspective that can help inspire the whole workforce to update and improve ways of working.
"If you're recruiting people who have either worked in a different industry before or are from a different generation, they bring a completely different perspective to project teams. And that's priceless."
Frankie Andrews, Associate Director – Talent, Learning and Development, CBRE
Nearly three quarters of employers (74%) said apprenticeships helped them improve the quality of their product or service: a testament to the value of a broader range of voices within an organisation.
5. Upskill existing talent
Apprenticeships are not just for new hires, they can also be a very effective way to upskill an organisation's existing employees to prepare them for more senior roles, or to enter a more specialised area of the business.
For the employer, this can be significantly less expensive and disruptive than recruiting externally, while boosting morale and employee engagement.
It's no surprise that 78% of employers said apprenticeships helped them improve productivity: apprentices enable organisations of all sizes to cast the widest possible net across the talent pool, strengthening their business for the future.
View statistics >