2015: A UCEM year in review
Posted on: 6 January, 2016
As we make our New Year's resolutions and kick off what is sure to be an exciting year for University College of Estate Management, we take a brief look back and round off the events of 2015. Last year was a hugely successful year for University College of Estate Management, and we are extremely proud of everything that has been achieved by our students, staff, alumni, and partners alike. In this blog we will look at some of the highlights of the previous year, and the key industry trends within the Built Environment.
Industry Trends
Last year, the Construction Products Association forecasted that construction output will increase 17.8 per cent by 2018, and the Construction Industry Training Board expects 224,000 jobs will be added to the sector within the next five years. There is no doubt that construction is a growing industry, and that there is a huge calling for more talent. It is expected that around 20 per cent more construction managers, surveyors and associated trade professionals will be required in the next four years to meet the demands of the industry. This pressing issue meant that we needed to begin to further educate the UK's recent college and sixth form leavers about the possibilities a career in the Built Environment can unlock, and raise awareness of the relevant educational routes available to them.
Apprenticeships were under the spotlight last year, as a critical Ofsted report found that sectors with skills shortages lacked apprenticeship programmes. The report also concluded that there aren't enough advanced schemes leading to higher skills and wages. Luckily, we are currently developing a series of academic programmes to support surveying apprenticeships in conjunction with the Chartered Surveyors Training Trust, and we're working hard to nurture and support the next generation of surveyors this year, and in the future.
Growing Partnerships
We're very proud to have entered into partnerships with some of the most prestigious industry bodies in the past year. Click on the links below to read how we have worked alongside these organisations to build on the programmes we provide, and contribute to a better Built Environment.
The Survey Says…
In July 2015, the 2014 i-graduate Student Survey results were released, and we were pleased to note that UCEM students continued to report high levels of satisfaction in their learning experience. Our UCEM students and alumni are our biggest asset, and we were delighted to see so many of you graduate with brilliant results.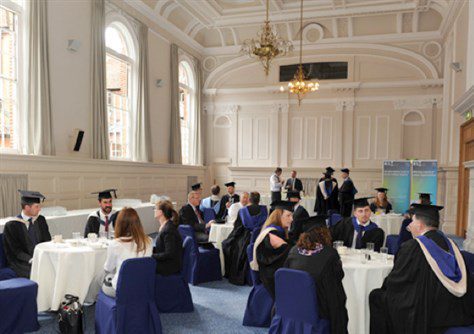 Awards and Celebrations 
Later in 2015 we held our 28th Property Awards for staff, students, alumni, fellows, and other leading industry figures. It truly was an afternoon to remember, with lunch, costumes and fundraising – make sure you take a look at our blog to read the full story.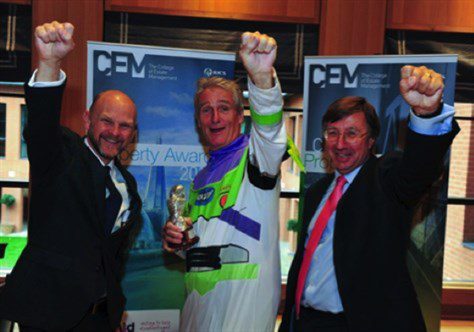 From one fabulous event to the next, we were privileged to sponsor the 1st year anniversary celebration of The Apprentice Network. This event welcomed a large group of apprentices from different industries to come together for a successful networking event, with esteemed guest speakers from Battersea Power Station and LandAid.
We were delighted to share the news that UCEM won the bronze E-learning award for 'best online distance learning-programme' on 25thNovember, after also being nominated for the 'e-learning team of the year' award. This was a proud moment for all of us, especially as it was our first year of entering the awards, and this success was definitely celebrated well at our 'Christmas with UCEM' event just a couple of weeks later!
The Grand Finale
Our biggest moment of the year was of course the monumental achievement of our 'university college' title. Make sure you take a look at our blog to relive the moment. The university college title marks the next step in the development of UCEM, and was a fantastic way to round off 2015!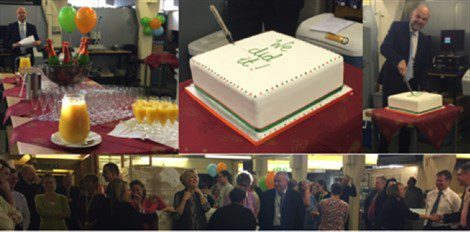 2016 and Onwards
This year we plan to begin implementing our strategy to provide additional programmes over the next few years such as the apprenticeship diploma, to meet the requirements of students, employers and professional bodies. We also plan to move on to pastures new when we relocate to a permanent location in July.
Our aim is to keep up the great momentum we created thus far, and maintain our position as a leading provider of supported online learning for the Built Environment. With such an incredible year behind us, we would like to thank everyone that has played a part in our 2015 story, and wish you all the best of luck in 2016. Stay tuned this year to see what is on the horizon for UCEM!