Section 1
Your introduction to apprenticeships
Congratulations on being invited to apply for a degree apprenticeship with us. You should have recently received an application form from our admissions team.
We are the leading provider of supported online education for the built environment, with over 100 years' experience of providing the highest quality learning opportunities.
We provide flexible and accessible postgraduate, undergraduate and apprenticeship programmes that fit your life and career goals at every stage, creating a better built environment that is shaped with people in mind.  Our Spring 2022 intake saw new students aged from 18 to 63 joining us, and we're proud to support candidates in achieving their goals whenever study is right for them.
Since 1919, when we were founded as the College of Estate Management, we have supported around 150,000 students worldwide. With a proven track record of providing global specialist and innovative training, we are here to support you through your studies and provide you with the tools to build a rewarding career. We are steadfast in our aspiration to be the centre of excellence for built environment education.
Our apprenticeships are all employer-led, standard-based trailblazer programmes – we are the No. 1 provider of chartered surveying degree apprenticeships, with an employer satisfaction rate of 92.6%. We're currently working with over 500 different employers.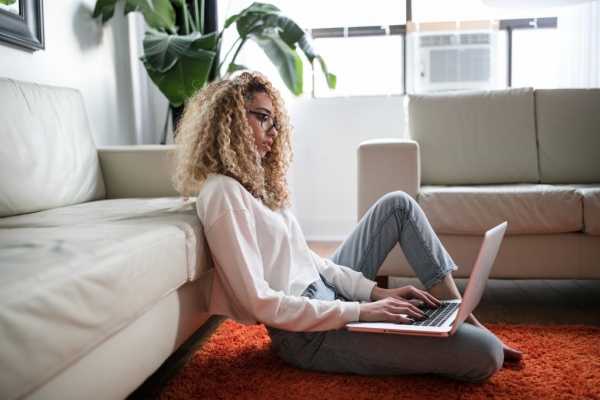 #1
Provider of chartered surveying
degree apprenticeships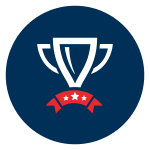 92.6
Employer
satisfaction rate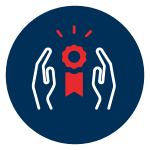 500
Number of employers we
are currently working with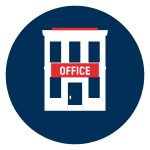 What is an apprenticeship?
Apprenticeships are a three-way partnership between the employer, you as the apprentice, and us at the training provider. The aim is to provide you with the knowledge, skills and behaviours (KSBs, as detailed in the relevant occupational standard) to meet the requirements of the End Point Assessment (EPA) and your career afterwards.
We offer three types of degree apprenticeship as detailed in the introductory videos, and the handy resources in the Infographics section below provide further information about what you can expect from each programme.
Apprenticeships are work-based programmes where approximately 80% of your learning will be comprised of on-the-job training, provided by your employer. It's vital therefore that you are committed to the career path you are choosing, and that you are already in or starting a relevant job role.
Your apprenticeship includes a mandatory qualification, which will either be a Level 6 BSc (Hons) degree, or a Level 7 MSc degree.
Whilst the academic degree is integral to the apprenticeship programme, it is a small part of the overall qualification. Candidates should remember that an apprenticeship is ultimately a professional qualification with a defined career trajectory in mind, and you should only sign up if you are committed to the pathway.
We have a strong support system in place for all apprentices, including a dedicated team of apprenticeship academic tutors that provide guidance such as study skills improvement, help to progress from one level of study to another, and support with Maths and English proficiencies. More detail about the assistance available for our students can be found in Section 2: People Involved In Your Apprenticeship.
If you're ready to complete your apprenticeship application, please watch the useful How to Apply Video for support.
Introduction to the Chartered Surveyor Degree Apprenticeship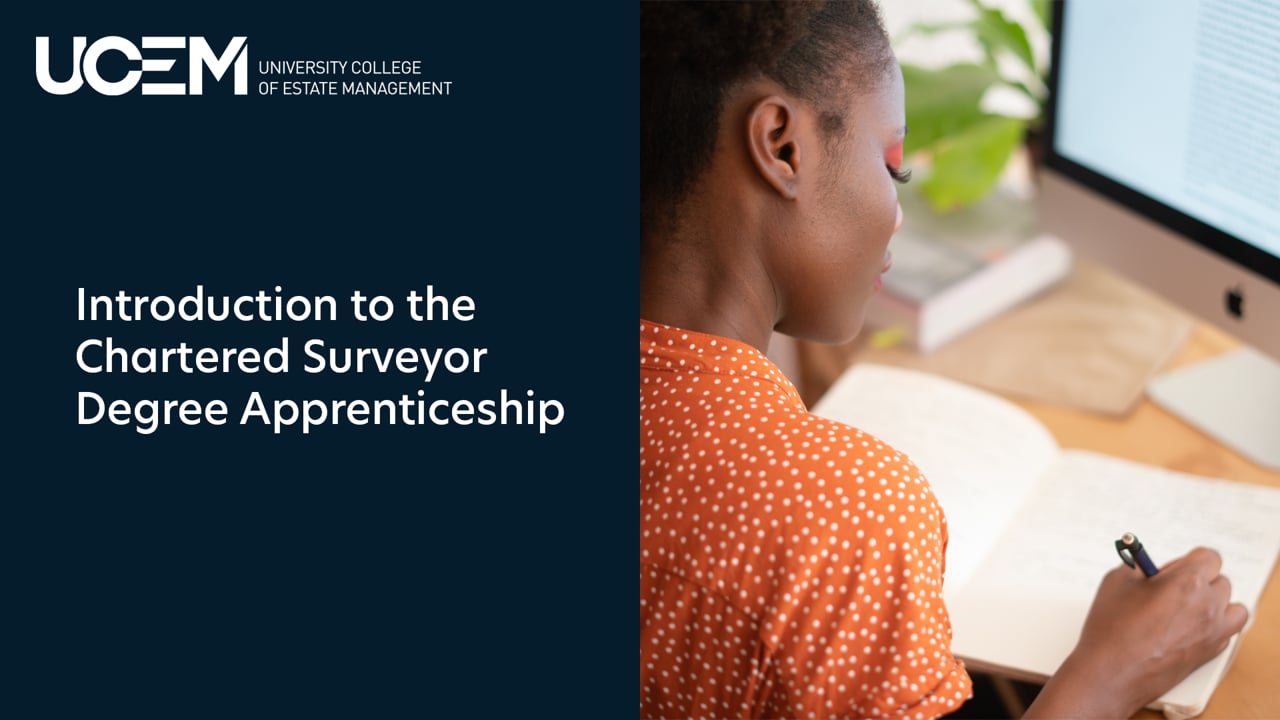 Introduction to the Construction Site Management Degree Apprenticeship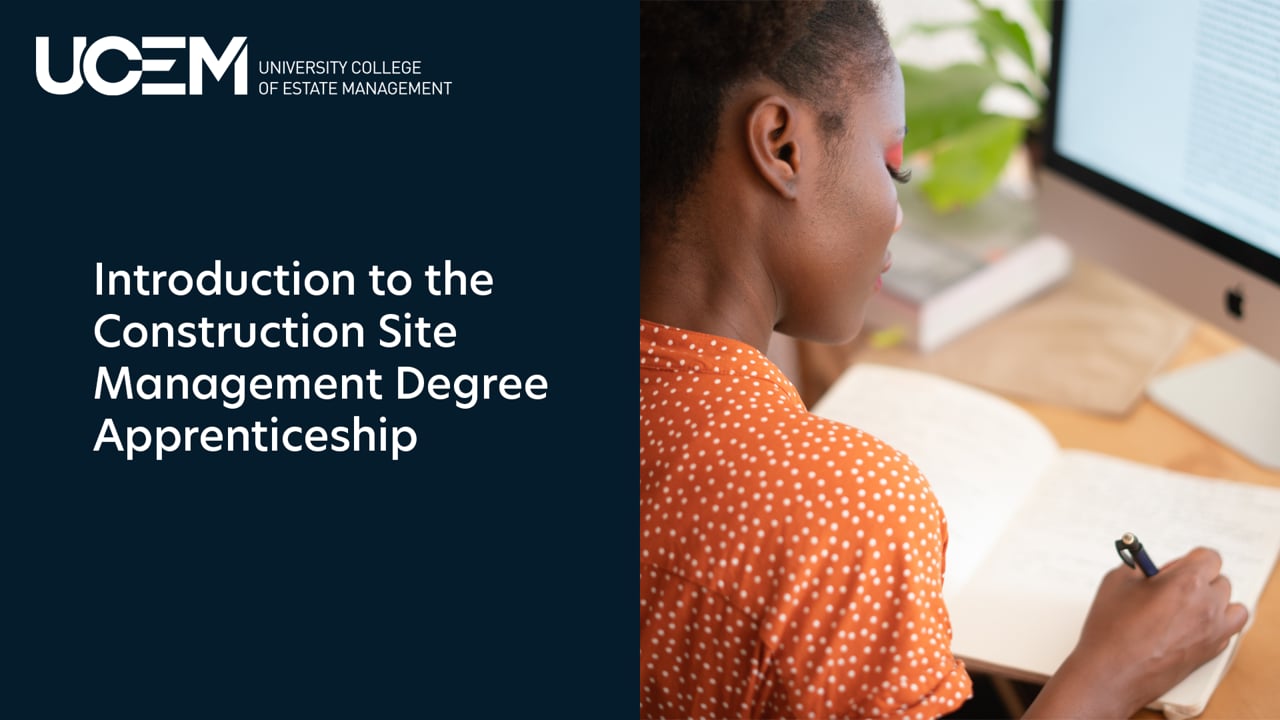 How to apply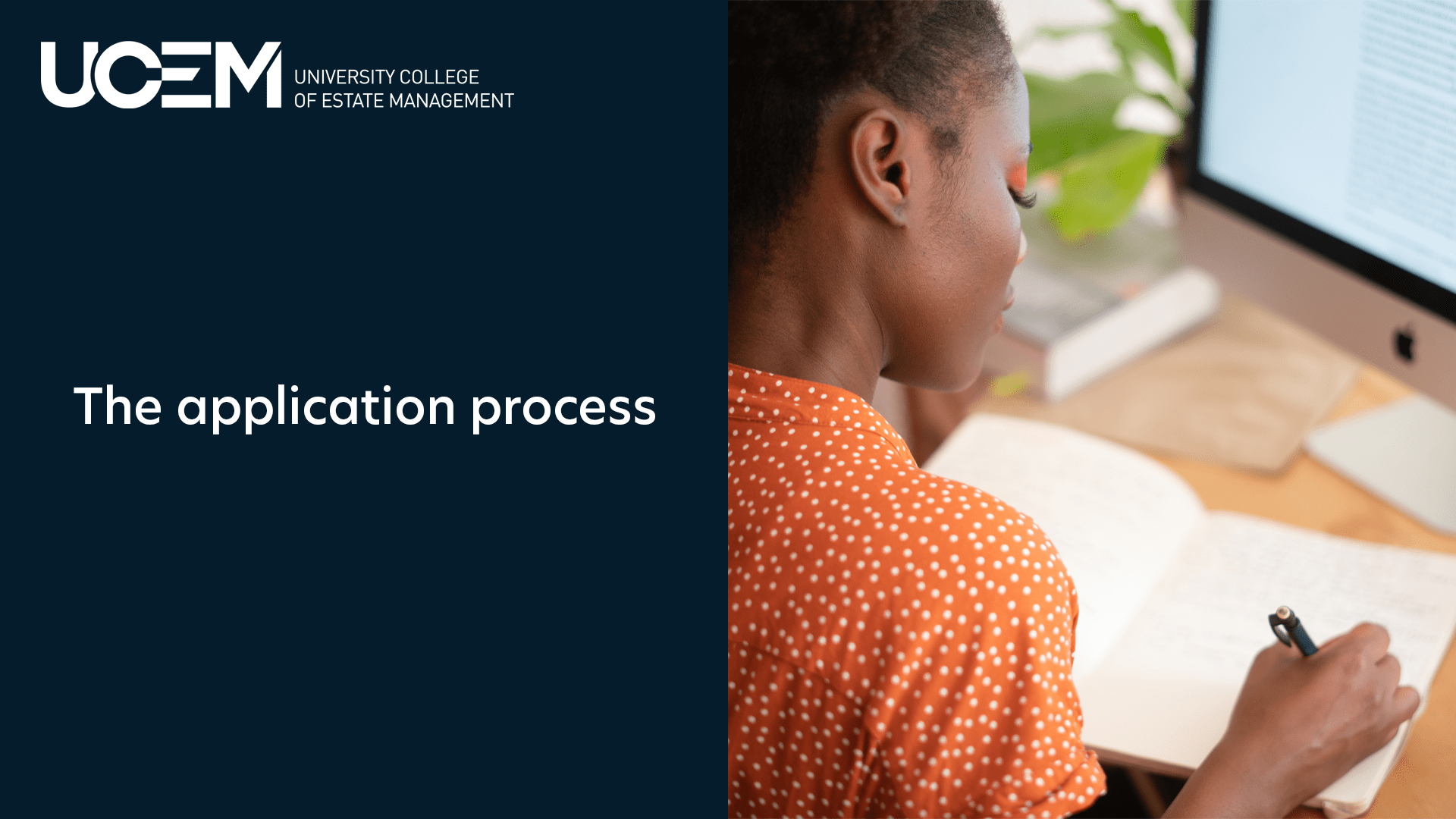 Key infographics
Your apprenticeship journey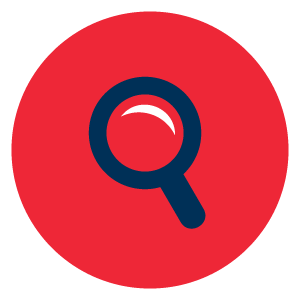 Key information
Institute for Apprenticeships