UCEM becomes the only Surveying Apprenticeship provider for Crown Commercial Services
Posted on: 5 October, 2017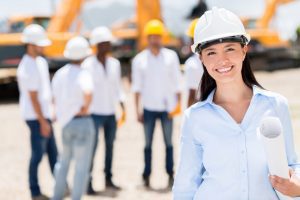 UCEM is the only organisation selected to provide apprenticeships in surveying for the Crown Commercial Service (CCS), as part of a £360m framework to train the next generation of civil servants.
The framework, which is open to all Government departments and agencies, is part of the UK Government's new approach to encourage and promote on-the-job training throughout the public sector. The Government is committed to creating three million apprenticeships by 2020, and has introduced the Apprenticeship Levy to help fund this ambitious programme.
CCS supports the public sector to achieve maximum commercial value when procuring common goods and services.
There are 12 parts to the framework which range from leadership and management to digital training and commercial services. With a diverse framework in place, Government departments and agencies are now able to work together to ensure that their staff can develop their skills and career progression whilst learning on-the-job.
Government has a crucial role to play in developing, maintaining and managing the country's Built Environment, including schools, hospitals and transport infrastructure. To support the departments responsible for these functions, UCEM is providing CCS initially with two apprenticeship offerings: Chartered Surveyor (Level 6) and Surveying Technician (Level 3). The Chartered Surveyor apprenticeship includes a Royal Institution of Chartered Surveyors (RICS) accredited BSc (Hons) degree and the Surveying Technician apprenticeship leads to RICS Associate membership.
Stephen Bartle, Head of Commercial and Business Development, said: "We are delighted to have been selected to provide surveying apprenticeship training for the civil service. The Built Environment underpins many of the functions of Government and we look forward to working with a range of key departments and agencies such as the Valuation Office Agency, Defence Infrastructure Organisation and Educational and Skills Funding Agency as part of this framework. Through this work, we will help their staff to develop knowledge and skills and achieve professional qualifications that will help them to manage built assets in the future."
Peter Lawson, Strategic Category Director for people at the CCS, said "This agreement supports the government to train the next generation of public servants, who will eventually be responsible for delivering efficient, effective services that meet the needs of citizens."