UCEM's built environment sustainability revolution gathers momentum with short course reaching 1,000 registrations
Posted on: 20 December, 2021
More than 1,000 people have signed up to UCEM's free, online, 'Energy and Carbon in the Built Environment' CPD course.
The short course – launched last month – offers an insight into how built environment professionals can be more sustainable in the workplace, exploring how net zero carbon can be achieved through optimised building design, sustainable material selections, and efficient construction.
It takes an estimated 25 hours to complete the course, which can be started and completed at your convenience and at your own pace. The course comprises an introduction and five topics, namely: carbon in buildings, passive design, active design, sequestration and offsetting, and energy and carbon assessments.
As well as the use of current research, data and case studies, there are interviews with industry experts to inform your learning. Assessment is in the form of quizzes with various interactive elements helping to immerse you in the content.
Feedback from those who have completed the course includes: 'it has given me an understanding of the wider picture of designing sustainable buildings'; 'it will allow me to clearly explain to others the complex subject that is energy and carbon'; 'the content quality was excellent and simplified enough to allow ease of engagement'; and 'this course does an excellent job of bringing together lots of complex principles into a logical, coherent and easy-to-process-and-understand format'.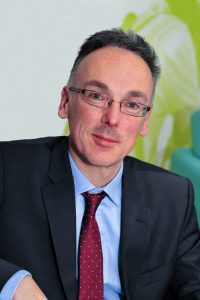 Aled Williams, UCEM Executive Director – Innovation and Partnerships, commented: "It is wonderful to see so many people taking advantage of the course.
"Our aim was to inspire more built environment professionals to embed sustainable principles into their day-to-day work, with a particular focus on reducing carbon emissions. To achieve this, we decided to make the course freely available to all, in line with our own ambitions to be the world's most sustainable university.
"I hope the course continues to be an important asset for professionals in the sector to benefit from."
For more about the course, and to sign up, head to the 'Energy and Carbon in the Built Environment' webpage.