UCEM learning designer wows peers with talk at Moodle conference
Posted on: 26 May, 2022
A UCEM learning designer left more than 100 peers thunderstruck with her 'lightning' presentation at an online event for Moodle users and edtech professionals.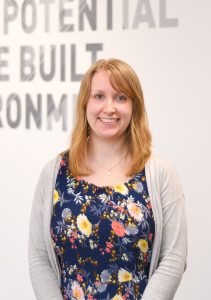 Louise Walters delivered a five-minute presentation at Moodlemoot UK & Ireland on a case study at UCEM which sought responses from students on how confident they were feeling ahead of an assessment on the postgraduate 'Strategic Management of Change and Innovation' module.
Louise explained to the online audience of 145 Moodle users and edtech professionals from across the world how she and the module team had implemented the Moodle questionnaire tool to gauge student sentiment ahead of the assessment. Based on the responses, the module team was able to offer academic staff support to those who needed it.
Reflecting on the presentation, Louise said: "It was received very well. I was very pleased that such a large audience tuned in."
Louise gained the speaking opportunity after successfully submitting her proposal to the organisers.
Commenting on the event as a whole, Louise added: "The other speakers were also brilliant. It was a fantastic format to include lightning talks in quick succession and really helped to focus the presentations. It also helped to wake everyone up first thing in the morning of second day at an online conference!
"I also learnt a great deal from the other speakers at the conference and look forward to exploring the possibilities and tools available within the presentations."
Following the trial on the 'Strategic Management of Change and Innovation' module, the digital education team will roll out the progress polls on other modules.
For more on online learning at UCEM, take a look at our 'Online learning' webpage.
(Editor's note: Moodle is a course management system (CMS) which UCEM uses on its virtual learning environment (VLE).)