UCEM increases contact hours to assist students with Clearing
Posted on: 10 August, 2020
UCEM's Admissions Team will be available to answer your calls beyond their normal contact hours to assist with Clearing this week.
The phonelines will be open from 8am-6pm from today (Monday) until Friday (14 August) and 8am-12pm on Saturday (15 August)*.
There are currently vacancies on UCEM's Certificate of Higher Education Built Environment Studies and BSc (Hons) programmes in Building Surveying, Construction Management, Quantity Surveying and Real Estate Management.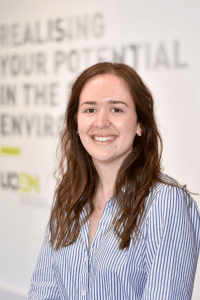 Rachel White, UCEM's Enquiry and Application Manager, commented: "We understand that Clearing can be a very stressful experience for students so we will be doing everything we can to support students going through this process.
"As part of that, we will be making ourselves available for more hours in the day to assist with any queries students may have. Calling a university may seem daunting but it is important to remember that, ultimately, you are in control. You need to make sure that the course and the university is the right one for you and speaking to universities is an important part of working that out.
"Most of all, I would like to say to any students going through the Clearing process: don't worry. Many excellent applicants go through Clearing and universities are fully prepared to assist you in finding a course which is right for you.
"We look forward to helping any potential UCEM students with any queries they have over the next few weeks."
To get in touch with the Admissions Team, call 0118 921 46 96 and select Option 1.
* UCEM's Admissions Team will be working these hours up until Saturday, 3 October, to accommodate the increase in enquiries during this period.