UCEM apprentices win top accolades at DIO Excellence Awards
Posted on: 24 February, 2021
Two UCEM apprentices claimed the top accolades in their category at the Defence Infrastructure Organisation (DIO) Excellence Awards.
The DIO Apprentice of the Year and Rising Star awards – the two bespoke apprentice awards at the event – went to Martin Robson and Adam Pearce, respectively.
The Apprentice of the Year award recognises an apprentice whose performance stands out as an exemplar employee with potential to progress significantly within DIO.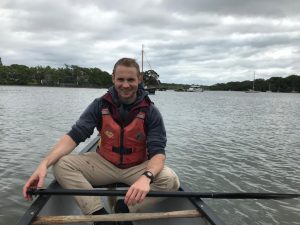 Martin Robson
Martin, who studies on UCEM's Chartered Surveyor apprenticeship (Real Estate Management pathway) and works in DIO's land management services team, commented: "Since embarking on the apprenticeship, I have worked on a variety of projects involving diverse teams and stakeholders. Knowing that the work supports Defence outputs adds significant job satisfaction. The breadth of casework enables a myriad of competencies to be met.
"I was unaware I had been nominated but I am delighted to be awarded Apprentice of the Year 2020. I would to thank my line managers, colleagues, fellow apprentices and tutors for their support and input throughout my apprenticeship."
Martin's line manager, Christopher Hewitt, added: "Martin is one of those key people who provide the cement which helps keep our team together. He is cheerful, conscientious, hardworking and methodical, with an eye for detail and strategy and researches any situation thoroughly before committing to a course of action.
"His growth as an emerging professional over the last 3 years has been dramatic. He conducts his work in a highly professional manner and is very successful in delivering on time, to budget and as instructed."
The DIO Rising Star award goes to the apprentice who demonstrates an impressive potential to have a great career.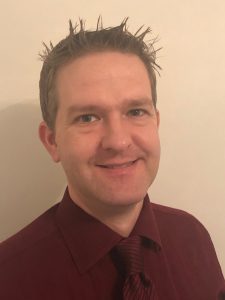 Adam Pearce
Adam, who studies on UCEM's Chartered Surveyor apprenticeship (Building Surveying pathway), commented: "I am honoured to be named the Rising Star of 2020. I joined DIO in 2018 and started on what has so far been a very exciting journey; I have been made to feel a valued member of the building and environmental health Standards team from the beginning and this has led to some brilliant opportunities to get involved and learn the skills required to be a successful building surveyor."
Adam's line manager, Rebecca Holdsworth, added: "Adam utilises all his skills and freely shares his knowledge and abilities to complete tasks in support of the team. He is confident and articulate when on-site and during meetings, responds well to challenging projects and supports the whole team as required."