Reading Town Hall comes alive for UCEM's autumn graduations
Posted on: 6 December, 2021
Reading Town Hall came alive as more than 300 graduates celebrated their academic achievements across three graduation ceremonies last weekend.
Just shy of 1,000 guests in total descended upon the venue on Friday and Saturday (3 and 4 December) for UCEM's celebration of the class of 2021.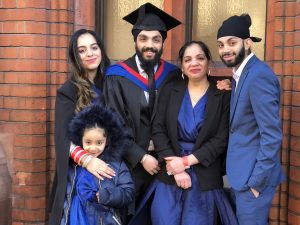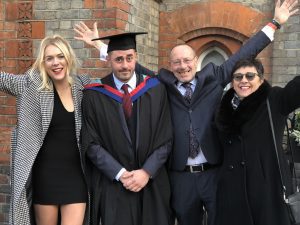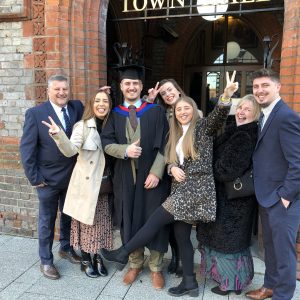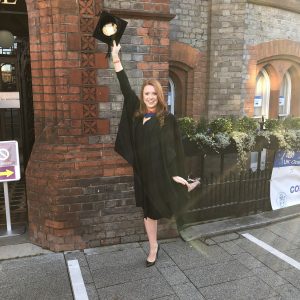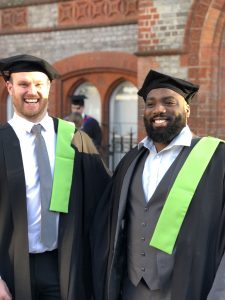 Attendees wore masks and graduates doffed their caps when called on stage in lieu of the traditional handshake with UCEM Principal, Ashley Wheaton, with the modifications made to make the event COVID-safe.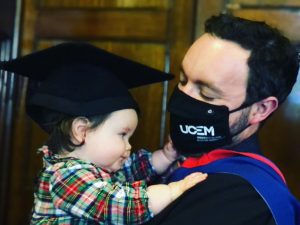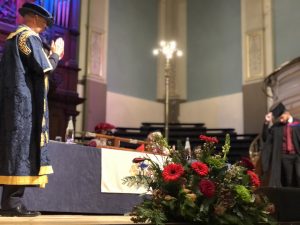 Processional and recessional organ music was played to accompany the procession of UCEM staff into and out of The Concert Hall, respectively, for each ceremony. The mace bearer leading the procession at Friday afternoon's ceremony was UCEM senior IT service desk engineer, Steven Blake, whilst UCEM student guidance officer, Sally Head, was mace bearer for Saturday's ceremonies in the morning and afternoon.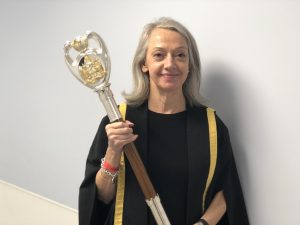 Ashley Wheaton addressed the graduands at each ceremony, with UCEM Chair of the Board of Trustees, Amanda Clack, providing the guest speech on Friday and UCEM Trustee, Andrew Hynard, doing so on Saturday.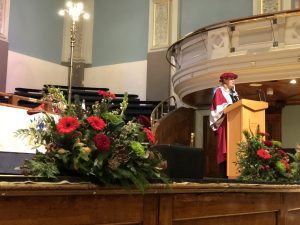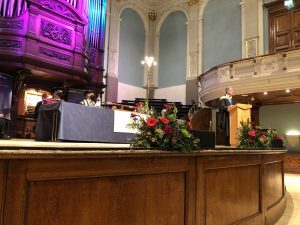 UCEM Vice Chair of the Board of Trustees, Dr Stephen Jackson, delivered the introduction and close of ceremony on the Friday, with Amanda Clack taking on this role on Saturday.
UCEM Vice Principal – Learning and Teaching, Dr Wendy Finlay, announced the conferment of certificates, diplomas and degrees, and also announced the student prize winners and honorary doctorate recipients.
The student prize winners were recognised for their perseverance in completing their studies despite personal challenges, excellence in dissertation-writing themed on sustainability and attaining the highest score in their individual programmes, respectively.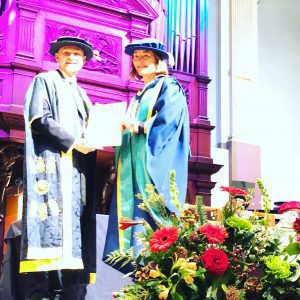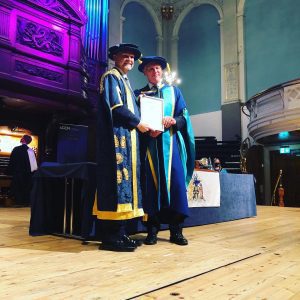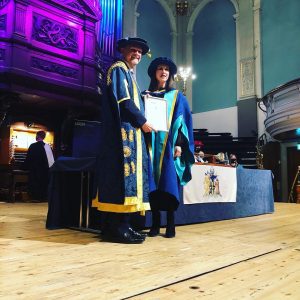 (L-R) Ashley presents honorary doctorates to Sadie Morgan, Andrew Baum and Susan Freeman
Three honorary doctorates – given to individuals deemed worthy of special recognition, either for scholarly work or other contributions to society – were handed out to a founding director of Stirling Prize-winning architecture practice, dRMM, Sadie Morgan, emeritus professor at the Saïd Business School, University of Oxford, Andrew Baum, and real estate partner at law firm, Mischon de Reya, Susan Freeman.
UCEM Principal, Ashley Wheaton, commented: "It was a pleasure to see such a large group of graduands – the largest we have hosted since before the pandemic – join us for graduation.
"I am always astounded by the achievements of our graduates, often gained in tandem with full-time jobs and family and personal commitments, and, latterly, in the midst of the challenges posed by COVID-19. They all deserve their moment to reflect on their extraordinary accomplishments, and it was wonderful to see so many friends and family in attendance to celebrate together.
"Of course, the ongoing challenges of COVID-19 meant many were unable to attend, but I hope they took the time to mark their success, whether with family and friends, or by joining in virtually via our livestream and/or coverage on social media.
"Each student who completed their studies with us this year should be enormously proud of all they have achieved and, as ever, I look forward to seeing the inspiring contributions they continue to make in the built environment in future."
To watch the livestream recording of the ceremonies, head to UCEM's YouTube channel.