HKICM re-accredits five UCEM programmes
Posted on: 19 February, 2021
The Hong Kong Institute of Construction Managers (HKICM) has re-accredited five UCEM programmes.
UCEM's BSc (Hons) programmes in Building Surveying, Construction Management and Quantity Surveying, and the university's MSc programmes in Building Surveying and Quantity Surveying – the only programmes already accredited by HKICM – will be re-accredited for five years from 25 April, 2021.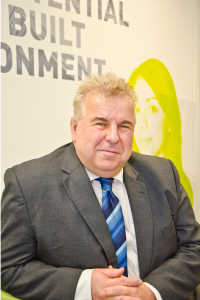 Tim Bennett
Tim Bennett, UCEM's Dean of School (International), commented: "HKICM is a crucial partner of ours and we are pleased to receive this formal recognition, continuing our ongoing relationship.
"Hong Kong is an important region for us being the location of our Asia-Pacific HQ, so I am delighted that HKICM have accredited the relevant programmes for a further five years.
"I look forward to continuing to work closely with HKICM to benefit the construction industry in Hong Kong."
Cr Daniel Shum, HKICM's Chairman of the Board of Examination, added: "We are pleased to approve the re-accreditation of the programmes.
"We are delighted to strengthen our relationship with UCEM and look forward to supporting each other in nurturing talent for the built environment."
Graduates of UCEM's HKICM-accredited programmes can become a professional member of the HKICM if they are 25 or above and have four years of relevant construction work experience in Hong Kong.