CSTT to sponsor up to 50 Year 13 students to study on our degree-level online module for free!
Posted on: 29 April, 2020
The Chartered Surveyors Training Trust (CSTT) will sponsor up to 50 school leavers to study on our Year 13 BSc Access Module this summer.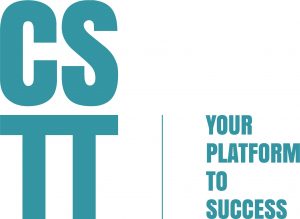 If you are from a black, Asian and minority ethnic (BAME) background, have a declared disability or live in a disadvantaged area with lower than average participation rate in Higher Education and you are in Year 13, CSTT will fund the full cost of the course.
The offer is designed as part of CSTT and UCEM's commitment to widening participation in the Built Environment. Eligible applicants have until Monday (4 May) to fill in our application form and enroll onto the access module for free.
UCEM Commercial Director Stephen Bartle, commented: "I am hugely grateful to the CSTT for their very generous offer of sponsorship. I really do hope that, despite the imminent deadline to apply, eligible school leavers with an interest in construction, surveying or real estate seriously consider this offer to study with us for free.
"The Built Environment sector needs to diversify and welcome more talent from non-traditional backgrounds, who are currently under-represented, so I hope this can make a difference.
"The Access Module has been designed to help Year 13 students make the transition from school work to university study and offers them a chance to experience our online delivery which we have honed over the past two decades to create a first-class learning experience.
"This is a chance to get ahead with your university studies and, upon completion, all students will have the opportunity to continue on any one of our BSc programmes."
To assist with the transition from A-levels/Level 3 to undergraduate study, students will be assigned a member of academic staff to support them throughout the module.
CSTT CEO, Terry Watts, said: "The Built Environment offers a vast range of exciting and well-paid careers for young people. We are delighted to sponsor up to 50 students through UCEM's BSc Access Module and give them a flavour of what university study is like.
"Those who complete the course will earn their first points towards a degree in surveying should they wish to continue to a full Bachelor's degree with UCEM. Either way, they will have a great learning experience with one of the premier Higher Education providers supporting the Built Environment. I would encourage teachers and parents to make students aware of this unique opportunity."
The BSc Access Module is available at the heavily discounted price of £195 to all other Year 13 students. To find out more about the programme and begin your application, head to the Year 13 BSc Access Module webpage. To access the sponsorship, simply fill in the online application form, The UCEM Admissions team will then confirm if you are eligible for the CSTT sponsorship.