Surveying Technician Commercial Property Management Pathway
Overview
The main duties and tasks of a Surveying Technician are to:
Collect information from inspections or visits to buildings, land and construction sites
Take appropriate measurements of buildings, land or plans
Meet with other professionals, clients, customers and others to obtain and provide information relating to land, property or construction
Collect and record data relating to land, buildings or construction for technical use
Manage work tasks relating to the area of practice
Undertake costings and/or measurements and/or valuations using data collected from research
Ensure a safe working environment for themselves and others.
The key elements of the apprenticeship are:
Level 3 Surveying Technician Diploma
Workplace training to develop the required skills, behaviours and competencies; and
RICS Associate assessment leading to Associate membership and the AssocRICS professional qualification.
Development of the required knowledge, skills and behaviours is through a combination of workplace training provided by the employer and off-the job training provided by UCEM. The Surveying Technician Diploma is delivered through a blended learning delivery model comprising fully supported online learning and a series of workshops. You will be assigned a Technical Advisor in the second year of the programme to support you and your employer through the structured training period prior to AssocRICS submission.
The apprenticeship is assessed through on-programme and end-point assessment (open in PDF).
Why complete this apprenticeship?
Achieve a recognised professional qualification (AssocRICS)
Earn while you learn
Enables direct progress (subject to suitable employment) progression to the Level 6 Chartered Surveyor apprenticeship
Great career potential including good earning potential – £40,000 average AssocRICS salary (Source: 2019 RICS and Macdonald and Company UK Rewards and Attitudes Survey).
Occupation and Programme Outline
Commercial Property Management covers a range of functions concerned with looking after buildings. Examples of activities involved in these functions would include:
Day-to-day management of properties on behalf of the owner
Collection of rents and other receivables
Administration of service charges
Payment of outgoings
Maintenance, including repair
Provision of services such as insurance
Supervision of staff employed for services
Health and safety advice
Negotiations with tenants or prospective tenants.
Property managers also assist businesses to plan and deliver essential property decisions such as the best use of space, suitable technology solutions, human resources and safe surroundings.
The key elements of the apprenticeship are:
UCEM Level 3 Surveying Technician Diploma with specialist real estate management units
Workplace training to develop the required skills, behaviours and competencies
RICS Associate assessment following the Commercial Property Management pathway leading to Associate membership and the AssocRICS professional qualification.
The structure of the UCEM Level 3 Surveying Technician Diploma for this pathway is given below:
Yr
Commercial Property Management Pathway
1
Construction Technology and Drawings
Law and Regulations
Sustainability
Economics, Measurement and Data
2
Residential and Commercial Valuation and Appraisal
Land, Property and Planning Law
You should also read the Programme Specification (open in new window) for the detailed information on the structure of the Level 3 Surveying Technician Diploma, the learning outcomes and details of assessment.
Details of the RICS Associate assessment for this pathway are given in the RICS Associate Commercial Property Management pathway guide (open in PDF).
The typical apprenticeship duration is 26 months. The end-point assessment organisation is the Royal Institution of Chartered Surveyors (RICS). The RICS requires a minimum of 24 months relevant experience in relation to the RICS competency requirements for the selected surveying pathway prior to the apprentice applying for the RICS Associate end-point assessment. Where an apprentice has some relevant prior experience prior to the apprenticeship start date, it may be possible to reduce the duration to 24 months. The actual duration will be agreed with the employer and the apprentice as part of the enquiry and enrolment process.
Please Note: Where considered necessary to do so at any stage, UCEM may seek to make variations to programme content, entry requirements and methods of delivery, and to discontinue, merge or combine programmes. This is subject to consultation with relevant students and other stakeholders setting out the reasons for the proposed amendment(s) and compliance with the requirements of the UCEM Code of Practice on Programme Monitoring, Amendment, Review and Discontinuation. Should such an eventuality occur during the admissions and registration process, applicants will be informed immediately of any change and the alternative arrangements that have been put in place.
Entry Requirements
Applicants must have the right to work in England, meet Education and Skill Funding Agency residency status requirements, spend at least 50% of their working hours in England and be directly employed in a job role that will enable the requirements of the apprenticeship to be achieved.
In addition, for standard entry the following applies:
Non-standard applications will be considered where the applicant has:
Non-standard applicants that are admitted to the programme will be required to achieve Level 2 Functional Skills in mathematics or English (as appropriate) within 12 months of the commencement of the programme.
Testimonials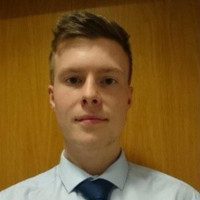 "I would definitely recommend others to study with UCEM, they cater for people of all different academic backgrounds; whether you are studying straight from school or whether you have had a break and want to return to study. The Virtual Learning Environment (VLE) contains lots of content and activities that keep you engaged. I also find that I am asking a lot more questions and communicating a lot more with tutors than I would with traditional teaching styles. There is nothing that you can't find on the VLE and the forums are a good place to go as other students share their queries. Half the time a question I wanted to ask is already on there and a tutor has already answered it – so that's really helpful.
Doing an apprenticeship means that I get a day off to study during my working week. This means that my work and study don't cross over into my weekend or evenings which is time spent with family and friends."
Rhys Braithwaite
Assistant Property Manager, Lifestyle Outlets
Key information
Delivery locations
Most of the off-the-job training is delivered through fully supported online learning via UCEM's state of the art Virtual Learning Environment (VLE). However, as part of the blended learning delivery model, attendance at mandatory face-to-face workshops sessions is required. Workshops sessions are delivered in:
Apprentices must be able to commute to Reading or Birmingham.  A total of 12 days of workshops are delivered.
Please note: UCEM cannot guarantee to offer all pathway options at each location. Places are offered on a first-come, first-served basis.
Qualifications:
If you successfully complete all elements of the programme, you will be awarded the UCEM Level 3 Surveying Technician Diploma and will gain the RICS Associate professional qualification and will be entitled to use the designation 'AssocRICS'.
Application and start dates:

2020/21:
Intake 1 – November 2020
Application deadline – 12 October 2020
Programme start (Reading location) – 24 November 2020 (Induction will be on 03 November 2020
Programme start (Birmingham location) – 26 November 2020 (Induction will be on 05 November 2020
Intake 2 – February 2021
Application deadline – 9 January 2021
Programme start (Reading location) – 23 February 2021 (Induction will be on 02 February 2021
Programme start (Birmingham location) – 25 February 2021 (Induction will be on 04 February 2021
Please note:
You will only be invited to apply once suitable employment conditions have been confirmed. For this to happen, your employer will need to provide advance employment information to UCEM.
Your enrolment must be completed prior to the programme start date. To enable this both you and your employer will need to complete, sign and return all required documentation.
Attendance at an induction event and on the programme start date is mandatory.
Fees and costs:
Apprentices do not pay course fees. All learning resources required are provided as part of programme.
If you are an employer then you will be able to use the Apprenticeship Levy to fund part/all of this apprenticeship pathway. See our Employing an Apprentice (open in PDF) page for more information.
Workload and study requirements:
An apprenticeship is a full-time job. Employers are required to release an apprentice from their normal paid working hours to undertake off-the-job training. Typically, this is an average of one day per week.
For the Surveying Technician Diploma element of the apprenticeship you will study one unit every 9 weeks with a 2 week gap to develop and consolidate AssocRICS requirements. This typically requires 7-10 hours of study each week. This means that in addition to the release time that your employer gives, you may need to undertake some study each week in your own time.
Each 9-credit Diploma unit is based upon 90 learning hours broken down between guided learning hours and self-directed learning and assessment. The breakdown between these three types of activity may vary between modules but on average is as follows:
Guided learning hours (46 hours)
Self-directed learning hours (14 hours)
Assessment learning hours (30 hours)
The guided learning hours will be delivered through a blended approach of online study via the UCEM Virtual Learning Environment (VLE) and attendance of online workshops. Self-directed learning includes reading textbooks and study papers to develop your knowledge of the subject matter. Assessment of each unit is through coursework assignments and Computer Marked Assessments (CMAs).
During the structured workplace training phase of the apprenticeship you will need to regularly record your competency evidence using the RICS Assessment Resource Centre (open in new window) (ARC) portal. You will also eventually apply and submit for RICS Associate assessment via the ARC portal.
How the programme will be assessed
The types of assessments used on this programme will include coursework (such as essays, reports, portfolios, reflections, problem or short questions or video presentations), computer based assessments, and computer marked assessments (CMAs). The exact combinations of assessment will vary from module to module.