Overview
Built for upskilling
This course is concerned with understanding how quantitative concepts, methods and skills can help managers in their planning and decision-making process.
It will enable you to model solutions to financial and business planning problems and thereby understand how more effective decisions can be made that achieve corporate objectives.
In part one of the course, the role and content of financial processes, internal and external, are introduced to enable better understanding of this key aspect in decision-making.
In part two, the course concentrates on the role that statistical concepts can play in aiding decision makers and stakeholders within a construction and real estate setting.
Progression
Built for upskilling
You'll find our wide range of courses ideal if you wish to improve your knowledge of the built environment or enhance your experience in the sector.
Please note that the purpose of our single module courses are not to provide an entry into achieving a full degree or interim award. Each course is a vehicle for structured learning to supplement training and CPD needs.
Course Aims
Built for development
This module aims to examine:
The fundamental principles of management science within the construction and real estate sector

The role that contemporary financial accounting plays and can play within the overall framework of managerial finance within an organisation

How financial and statistical analysis of data can be used in organisations within the built environment, to assist improvements in decision-making

The risks associated with the business and project decision-making process, and to allow questioning of the contemporary decision-making method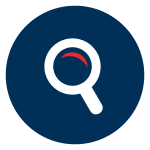 Online learning
The future of study
Studying a single module course means taking control of when and where you study so you can study at your own pace, no matter where you are in the world. It means being able to balance your home and work life with your education so you can earn while you learn.
When you study at UCEM, you'll be using our state-of-the-art Virtual Learning Environment (VLE), a specialised resource which provides you with everything you need to keep on top of your studies and succeed.
You'll be guided through your learning with weekly study schedules and course guides, which you can adapt to suit your needs, pace and lifestyle. Studying online doesn't mean studying alone as you'll be fully supported by tutors and a community of students throughout your journey.
State-of-the-art technology
Your learning experience with UCEM will be fully supported through a range of activities on our VLE. You'll also have access to UCEM's valuable and comprehensive e-library service, providing you with a wealth of subject-specific materials to support you throughout your studies.
How you'll learn
Study breakdown
Participating in webinars and online discussion forums
Watching videos and voice-over presentations
Undertaking exercises and quizzes linked to programme material
Planning and writing coursework
Each 20-credit module equates to a total of 200 study hours broken down between directed online learning, self-directed learning and assessment.
The types of assessments used on this programme will include coursework (such as essays, reports, portfolios, reflections, problem or short questions or video presentations), computer-based assessments and computer-marked assessments (CMAs). The exact combinations of assessment will vary from module to module.
Entry requirements
and access options
You are required to be 18 years or over at the start of your course.
Don't meet the entry requirements listed above?
If you do not the meet the entry requirements but would like to be considered for this course, please get in touch with our friendly admissions team. Your application may still be considered.
Providing evidence
Evidence is required in the form of certificate or statements. You should send photocopies that have been verified by someone in a professional occupation.
Applications are assessed in accordance with the UCEM Code of Practice on Admissions and Recognition of Prior Learning.
Qualification
Upon completion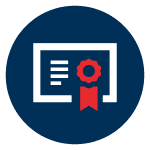 You will receive a Certificate of Personal and Professional Development (CPPD) upon successful completion.
Applying
Spring availability
Apply by 20 February 2023 to start on 27 March 2023