Chartered Surveyor Commercial Real Estate Pathway
Overview
Chartered surveyors act on behalf of clients or employers in a professional capacity. The typical main duties and tasks of chartered surveyors are to:
Provide professional advice and recommendations to clients relating to land, property or construction;
Manage client instructions from engagement to completion;
Liaise with other professionals;
Negotiate contracts and prices;
Analyse data relating to land, buildings or construction;
Follow due diligence in providing advice to clients;
Undertake detailed inspections of buildings, land or construction;
Analyse information from inspections or visits to buildings, land and construction sites.
The key elements of the apprenticeship are:
BSc (Hons) degree (RICS and CIOB accredited)
Structured workplace training to develop the required skills, behaviours and competencies
Assessment of Professional Competence (APC) leading to RICS chartered membership and the MRICS professional qualification.
Development of the required knowledge, skills and behaviours is through a combination of workplace training provided by the employer and off-the job training provided by UCEM. The degree is delivered by fully supported online learning. In addition, further off-the-job training is provided through a series of face-to-face professional practice workshops.
The apprenticeship is assessed through on-programme and end-point assessment. See here for further details.
Why complete this apprenticeship?
Achieve a recognised professional qualification (MRICS)
Earn while you learn
Get an accredited degree without paying tuition fees or incurring student debt
Great career potential including good earning potential – £55,644 average MRICS salary (Source: 2017 RICS and Macdonald and Company UK Rewards and Attitudes Survey)
Occupation and Programme outline
The work of chartered surveyors in this area covers all types of real estate used for business purposes. The principal sectors within commercial property are retail, office, industrial and leisure. Commercial property serves a vast array of purposes supporting public and private sector business and services, such as government, service industries, education, healthcare, manufacturing, telecommunications and other civil infrastructure.
The exception is real estate related to agricultural or residential use
The key elements of the apprenticeship are:
BSc (Hons) Real Estate Management degree (RICS and CABE accredited)
Structured workplace training to develop the required skills, behaviours and competencies
Assessment of Professional Competence (APC) following the Commercial Real Estate pathway leading to RICS chartered membership and the MRICS professional qualification.
The structure, module information and the assessment method for each module is available below, according to your start date.
Module information and structure for your start date:
Please note that from autumn 2020, UCEM will be making changes to its semester structure and module delivery as part of an ongoing commitment to provide an excellent student experience. If you enrol prior to autumn 2020, you will experience these changes as we move to a new structure and delivery model. You can find more information about the Transform Project here.
You should also read the programme specification, which sets out aims and intended learning outcomes.
Details of the APC requirements for this pathway are given in the RICS Commercial Property Practice pathway guide.
The planned apprenticeship duration is 56 months. The actual duration is determined by when the employer and UCEM deem the apprentice to be ready to undertake the APC.
This table indicates the modules included in the BSc and the structure which they follow.
Please note: Students can either start in October or April.Where considered necessary to do so at any stage, UCEM may seek to make variations to programme con­tent, entry requirements and methods of delivery, and to discontinue, merge or combine programmes. This is subject to consultation with relevant students and other stake­holders, setting out the reasons for the proposed amendment(s), and compliance with the requirements of the UCEM Code of Practice on Programme Monitoring, Amendment, Review and Dis­continuation. Should such an eventuality occur during the admissions and registration process, applicants will be informed immediately of any change and the alternative arrangements that have been put in place.
Entry Requirements
Applicants must have the right to work in England, spend at least 50% of their working hours in England, be directly employed in a job role that will enable the requirements of the apprenticeship to be achieved.
In addition, for standard entry the following applies:
96 UCAS tariff points (2017 UCAS Tariff) or an equivalent level of attainment through recognised qualifications not included in the UCAS tariff;
or
To have completed an Advanced Apprenticeship in Surveying or an Advanced Apprenticeship in Construction Technical through which a Construction and Built Environment Diploma with a minimum DD profile was obtained or through which a Construction and Built Environment Extended Diploma with a minimum MMM profile was obtained;
or
An equivalent qualification;
or
A current RICS Associate qualification;
and
GCSE Grade C/4 or above in English and maths or accepted current or prior equivalent maths and English qualifications
or
Evidence via initial and diagnostic assessment that maths and English skills at Level 2 exist
Applicants who do not meet the requirements stated above, but who wish to be considered for this programme should refer to the UCEM Code of Practice: Admissions and Recognition of Prior Learning for the policy on non-standard admission.
Applicants that do not have accepted current or prior equivalent Level 2 maths and English qualifications on entry will be required to achieve these as part of the apprenticeship. These qualifications will need to be fully-funded by the employer.
Testimonials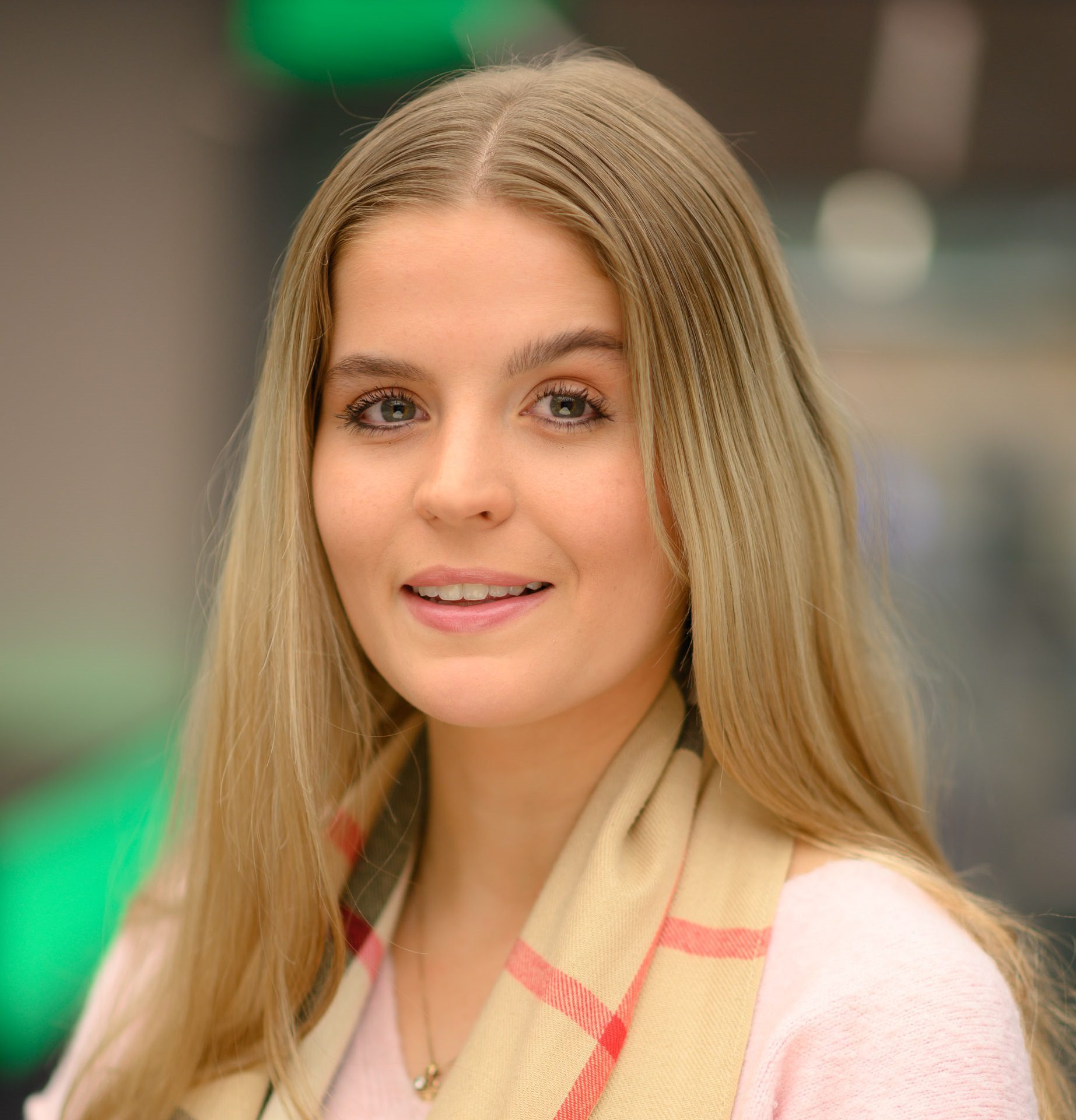 I have always been an academically driven individual and enjoyed my studies. Therefore, I have found supported online learning really rewarding and equally as effective as more traditional methods of study; although it does take a greater level of discipline and motivation. The UCEM Real Estate Management programme is very well supported and managed, with constant revaluation of the ways in which different students interact and respond to the support and study materials provided. I would say that the work-life-study balance can be a constant juggle but if you plan and manage your time well then, it's easier to fully accommodate each aspect.
As well as studying for my degree I also work with CBRE as an Apprentice Surveyor. I really enjoy my job and have been lucky enough to be involved in West End London properties, on behalf of the landlord for regular portfolio valuations for clients and on the investment acquisition and sale side. Both have been extremely insightful and exciting.
I feel I am constantly gaining valuable knowledge, which will help me in practice to best advise clients and hopefully make the Built Environment more sustainable for future generations. I am looking forward to gaining my degree with UCEM and sitting my APC to become a member of the RICS and a Chartered Surveyor.
Daisy Hubert
Apprentice Surveyor, CBRE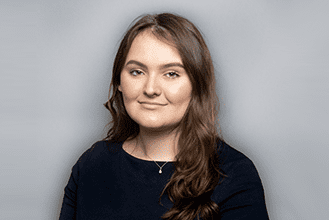 "Through studying with UCEM I have been able to work to my own speed and intensity. With online learning you can easily switch from watching a webinar to reading an e-book to researching using other resources. It is a lot less intense and strict compared to traditional studying as it allows me to take me time and stop and rewind anything on the webinars without having to interrupt the entire class. It is difficult to manage my work-life balance. However, online learning makes it easier for me than traditional learning as I can spread it out across the week meaning that I can really take the time to understand and appreciate all that is on offer.
Since starting my apprenticeship, I have had so many great experiences. I'm currently the Communications Manager for the RICS Matrics Birmingham Committee, I'm an Executive Committee member of CRE-ation Property Network, I'm on the Birmingham and Black Country NSPCC Business Board, and I'm a part of Cushman and Wakefield's Internal Socio-economic group. It's an exciting time!"
Eleanor Robinson
Apprentice Surveyor, Cushman & Wakefield
"I have found that studying online has really suited my individual needs as I can study at times more suitable to me as opposed to being fixed by the more traditional time tabled approach.
The VLE is very user friendly and is easy to navigate with all the materials being held in one place. Tutors generally respond to any questions through the forums which means that all students can benefit from the answer.
I would say the best thing about doing an apprenticeship and studying with UCEM is being able to fit the study around my life. I have got commitments with playing sport alongside working a full-time job, so being able to study on days and times to suit me helps. I have achieved some good results, which gives me motivation going forward to continue working hard."
William Weldon
Assistant Estates Surveyor, Nottingham City Council
Key information
Qualifications
If you successfully complete all elements of the programme, you will be awarded the BSc (Hons) Real Estate Management from University College of Estate Management and will be entitled to use the designatory letters BSc (Hons). In addition, you will gain the MRICS professional qualification and will be entitled to use the designation 'Chartered Commercial Property Surveyor'. Please find our Undergraduate Assessment, Progression and Award regulations here.
Application and start dates
2019/20: Apply by 19 August to start 30 September 2019
Please note: you will only be invited to apply once suitable employment conditions have been confirmed. For this to happen, your employer will need to provide advance employment information to UCEM.
Fees and costs
Apprentices do not pay course fees. All learning resources required are provided as part of programme.
If you are an employer then you will be able to use the Apprenticeship Levy to fund part/all of this apprenticeship pathway. See our Employing an Apprentice page for more information.
Changes from Autumn 2020: Transform Project
From autumn 2020, UCEM will be making changes to its semester structure and module delivery as part of an ongoing commitment to provide an excellent student experience. If you enrol prior to autumn 2020, you will experience these changes as we move to a new structure and delivery model. You can find more information about the Transform Project here.
The changes you can expect to see will include:
A simpler, more focused semester structure, where modules will be studied one at a time, in 9-week blocks
More down-time from study
A shift away from traditional methods of examination, towards online assessment in line with industry practice
Visibility of assessment results prior to starting the next module, and the availability of in-year re-sits
Improvements to how our modules are designed using the latest online learning approaches
Single start and re-registration dates across all our programmes, and automatic re-enrolment for continuing students
Exactly how you will be affected by the changes will depend on where you are in your studies by autumn 2020. As you progress through your programme, we will provide you with more information about how the changes will work for you and your particular situation, and how you will be supported during the transition to the new semester structure.
Workload and study requirements
An apprenticeship is a full-time job. Employers are required to release an apprentice from their normal paid working hours to undertake off-the-job training. Typically, this is an average of one day per week.
The BSc (Hons) Real Estate Management element of the apprenticeship requires 15-20 hours of study a week for 42 weeks per annum – this means that in addition to the release time that your employer gives, you will need to study for several hours per week in your own time.
Each 20-credit BSc module equates to a total of 200 study hours broken down between directed online learning self-directed learning and assessment. The breakdown between these three types of activity may vary between modules but on average is as follows:
Directed online learning (50%)
Self-directed reading (17%)
Assessment (33%).
Directed online learning is the term used to describe a range of learning activities which you access via the UCEM Virtual Learning Environment, as this is more appropriate for an online learning programme than the term "contact hours". As a guide it includes, for example, participating in web classes and online discussion forums, watching video material and voice-over PowerPoint presentations and undertaking exercises and quizzes linked to programme materials. Self-directed learning includes reading textbooks and study papers to develop your knowledge of the subject matter. Assessment includes all activity related to the summative assessment of the module such as planning and writing coursework, revising for examinations and taking the exams themselves.
In addition to the BSc (Hons) element of the programme you will be required to attend face-to-face workshop sessions. Two sessions are delivered per workshop day. Workshop sessions are typically scheduled to take place at a time to avoid a clash with other off-the-job study requirements.
During the structured workplace training phase of the apprenticeship you will need to regularly record your competency evidence using the RICS Assessment Resource Centre (ARC) portal. You will also eventually apply and submit for APC via the ARC portal.