Section 3
Off-The-Job Training and End-Point Assessment (EPA)
Apprenticeships are work-based learning programmes regulated by the Education and Skills Funding Agency (ESFA). In addition to your mandatory qualification – the academic degree, you'll have two other technical aspects that will need to be completed in order to successfully complete your apprenticeship. These are your Off-The-Job Training hours (OTJ) and your End-Point Assessment (EPA).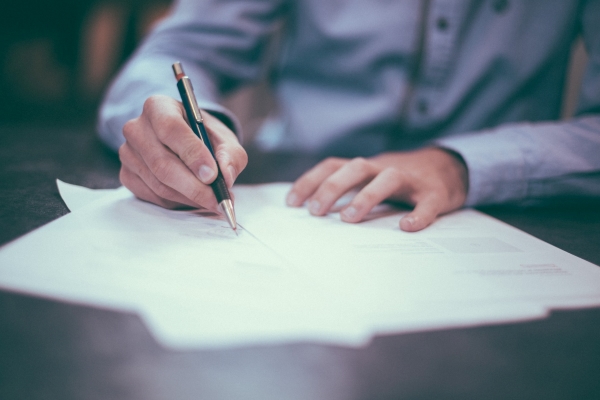 80%
of your learning will be done in the workplace
20%
will be off-the-job training (OTJ) to complete
Off-the-job training (OTJ)
Although most of your learning (80%) will be done in the workplace, on-the-job training, you'll have significant off-the-job training (OTJ) to complete as well.  This will make up the remaining 20% of your working time.
To meet the ESFA criteria, OTJ hours must adhere to the following principles:
They must be within normal working hours

Must contribute to at least one of the knowledge, skills or behaviours (KSBs) required by the apprenticeship standard

Should reflect a balanced approach with an emphasis on knowledge elements (i.e. the degree) as well as the behaviours and skills required by the apprenticeship standard.
You'll need to document this by compiling an OTJ diary during the practical period of your apprenticeship, submitting it monthly for scrutiny. Since it is an ESFA funding requirement that all apprentices must receive OTJ time, it needs to be recorded and auditable.
The End-Point-Assessment (EPA)
The UCEM academic degree is integral to the apprenticeship programme, but it is a small part of the overall qualification. Once you've passed your academic degree, you'll then focus on the End-Point-Assessment (EPA).
The first step towards the end-point assessment (EPA) is the EPA Gateway. When the academic degree is complete and you have compiled your portfolio of evidence to show that the KSBs of the apprenticeship standard have been met, with your Maths and English qualification certificates, you will then be ready to go through the Gateway. The Gateway is a tripartite assessment between the employer, yourself and us as the training provider.
The EPA begins once an apprentice has passed through the Gateway, and must be completed within a specified timeframe, depending on the pathway you're taking. The end-point assessment is comprised of various elements and differs greatly between the different apprenticeship programmes. More information on the types of EPA, including how you'll be assessed, is available via the Institute for Apprenticeships resources below.
EPA Plans